News
UNIQA is the new exclusive sponsor of the Sarajevo Film Festival
The largest regional film event, which, like UNIQA, puts a special focus on the SEE countries, will celebrate its 29th edition this year, from August 11th to 18th, 2023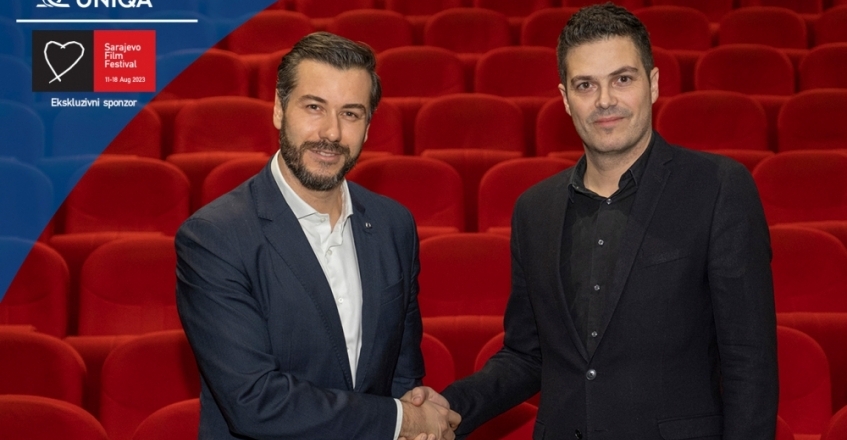 UNIQA, one of the leading insurance companies in the Southeast Europe (SEE) region, is the new exclusive sponsor and official insurance of the Sarajevo Film Festival.
The largest regional film event, which, like UNIQA, puts a special focus on the SEE countries, will celebrate its 29th edition this year, from August 11th to 18th, 2023. The festival will once again gather film stars, artists, and enthusiasts from all over the world, all of whom can enjoy the diverse film and culture program even more profoundly this year, thanks to this partnership.
During the official ceremonial signing of the sponsorship contract, Jovan Marjanović, director of Sarajevo Film Festival and Adel Bahtanović, president of UNIQA SEE, agreed that the solid foundations of partnership and friendship between UNIQA and the Sarajevo Film Festival rest on common values and commitment to the region.
"It is a great honor for us to join the exceptional team of the Sarajevo Film Festival and to be part of one of the biggest events in the region. The festival represents a perfect combination of culture, community, social awareness, and responsibility - the same values on which the business of UNIQA is based in the entire region of Southeast Europe. I remain confident that with the partnership we concluded for a period of three years, we will further highlight our business mission and business purpose, in accordance with the slogan of our brand. We want to lay the foundations for a long-term partnership, with the aim of conveying our message to all visitors of the festival that we are truly living better together," Bahtanović remarked.
Marjanović referred to the importance of providing additional value to festival visitors, which will be realized through this partnership.
"We are pleased that starting this year, UNIQA Insurance is back among the proud sponsors of the Sarajevo Film Festival. UNIQA is an important regional partner for us as both a symbol of reliability, as well as a responsible outlook upon the world. We are sure that by working together we will offer true added value to our guests and the audience of the Sarajevo Film Festival" - said Marjanović.