News
"May Labour Day" by Pjer Žalica available online from January 1st
Pjer Žalica's new film "May Labour Day" will be available online from January 1st at 10:00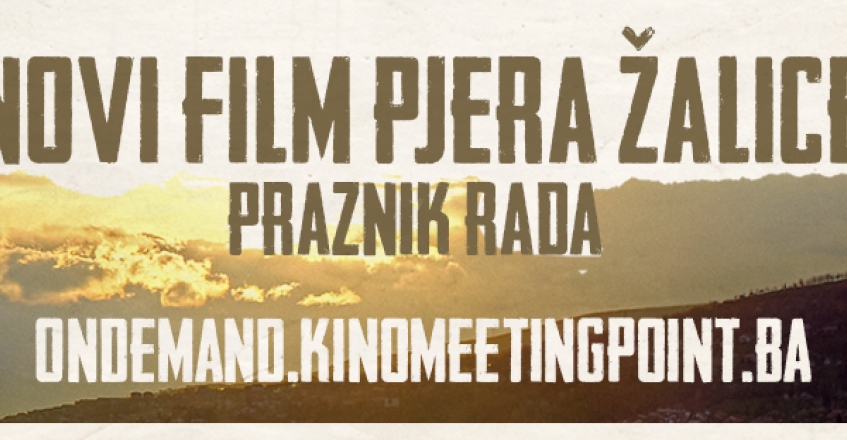 Pjer Žalica's new film "May Labour Day" will be available online from January 1st at 10:00, to viewers around the world, except countries of former Yugoslavia, with the exception of Slovenia, where it will be available online.
As a New Year's surprise to the audience, "May Labour Day", which has been attracting huge audience interest since the beginning of its screening in cinemas, will now be available to online viewers around the world through the online platform of the Meeting Point cinema, at Ondemand.kinomeetingpoint.ba.

Watch HERE.
It had its world premiere at the closing ceremony of this year's 28th Sarajevo Film Festival. At the 38th International Film Festival in Warsaw it won the Grand Prix, as well as the Audience Award for Best Film at the 33rd International Film Festival in Ljubljana (LIFFE).
The plot follows Armin, who, after ten years of work in Germany is coming back to Bosnia. He is recently married and wants to surprise his father, Fudo. However, Fudo is gone. The neighbors say he was arrested, but nobody knows why. The newspapers say he was accused of a war crime. While the neighborhood wants to celebrate Labor Day, Armin wants to find out the truth.
The film stars Muhamed Hadžović, Emir Hadžihafizbegović, Admir Glamočak, Boris Isaković, Aleksandar Seksan, Mirvad Kurić, Jasna Žalica, Tatjana Šojić, Dženita Imamović Omerović, Labina Mitevska, Vedran Đekić, Branka Katić, Ermin Bravo, Branimir Popović, and Adnan Goro.
"May Labour Day" is a co-production project of five regional countries which supported the Foundation for Cinematography Sarajevo, EURIMAGES Fund of the Council of Europe, Ministry of Culture and Sports of Sarajevo Canton, national film funds of Croatia, Northern Macedonia, Serbia and Montenegro, Creative Europe – Media program EU, BH Telecom, BHRT, ARTE Kino Int., as well as other partners, Sarajevo Canton and local communities.