News
29th Sarajevo Film Festival: Projections from Open Air cinemas move to closed cinemas
Due to the rain this evening, the screenings of the Programme of the 29th Sarajevo Film Festival from Open air cinemas will be moved to closed cinemas.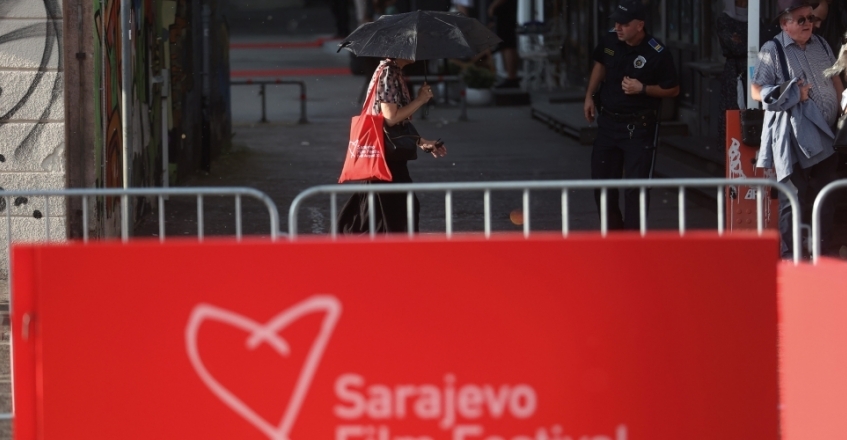 The screening time remains the same.

Screenings are moved according to the following schedule:
- Coca-Cola Open Air Cinema is moving to KSC Skenderija
- Open Air Cinema Stari Grad is moving to Bosnian Cultural Center
- UniCredit Summer Screen moves to Sarajevo Youth Theatre;
- Open Air Cinema Novo Sarajevo moves to Children House Novo Sarajevo;
- Open Air Cinema Center "Safet Zajko" moves to Novi Grad Cinema.
- Bingo Open Air Cinema Tuzla moves to cinema hall CineStar Tuzla (Bingo City Centar)
Screenings in Mostar remain unchanged as scheduled for now.