News
28th Sarajevo Film Festival Partners' Awards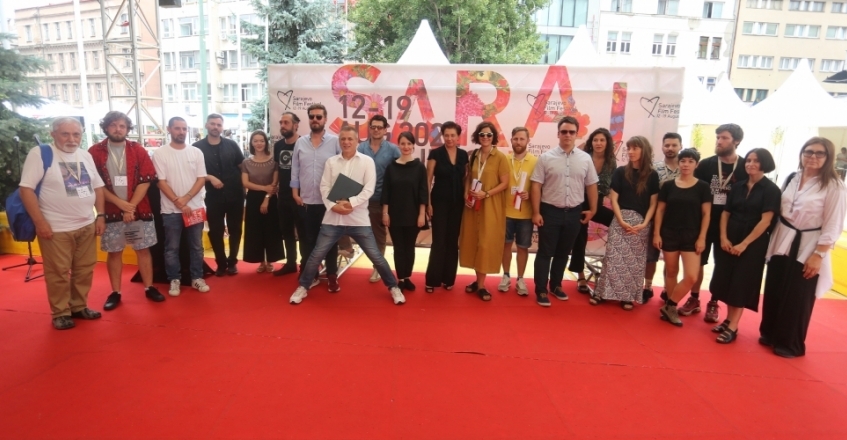 AWARDS OF ASSOCIATION OF BOSNIAN FILMMAKERS

"IVICA MATIĆ" AWARD
Jury:
Goran Dujaković,
Ines Tanović
Ratko Orozović

"IVICA MATIĆ" 2021 AWARD
The award for overall contribution to Bosnian and Herzegovinian film: Nedžad Begović

"IVICA MATIĆ" 2021 AWARD
For the film: TABIJA by Igor Drljača

BH FILM STUDENT PROGRAMME AWARD
Jury:
Aida Bukva,
Adnan Lugonić,
Marko Šipka

BEST BH STUDENT FILM
I DIDN'T MAKE IT TO LOVE HER by Anna Fernandez de Paco

SPECIAL JURY AWARD
SEDIMENT by Branislav Stošić

SPECIAL JURY MENTION
BOJA by Anna Fernandez de Paco

PACK & PITCH

THE CINELINK AWARD
THE POOR DOVE
Moldova, Romania
Director: Calin Laur

SPECIAL MENTION
MOTHER
North Macedonia
Producer: Aleksandar Arsovski

EUROPEAN SHORT FILM CANDIDATE FOR THE EUROPEAN FILM AWARDS 2022.
Jury:
Reka Busci,
Valentina Maurel,
Alban Ukaj

BACHELORETTE PARTY
Director: Lola Combourieu, Yann Berlier
The winner receives a candidature for the European Film Academy Best Short Film Award.

CINEUROPA PRIZE
Jury:
Frédéric Cornet,
Saša Hajduković

SAFE PLACE
Director: Juraj Lerotić
The prize is awarded by the Cineuropa portal, the site dedicated to the European cinema and film professionals, and is given to a film that besides having indisputable artistic qualities also promotes the idea of European dialogue and integration. The value of this award us 5,000 €.

CICAE AWARD
Jury:
Monica Sebestyen,
Tamara Visković,
Ibrahim Saad

SAFE PLACE
Director: Juraj Lerotić
The International Confederation of Art Cinemas (CICAE) awards a film from the Competition Programme – Feature Film. The awarded film will receive CICAE support in terms of distribution, exhibition and audience outreach, through a network of 3,000 cinemas.