Objave
Kinoscope 2020 Lineup Unveiled
The Sarajevo Film Festival announces this year's Kinoscope programme. The programme will feature 15 films. Also this year, separate parts of the Kinoscope programme will be shown - Kinoscope Real and Kinoscope Surreal, introduced at the 25th Sarajevo Film Festival.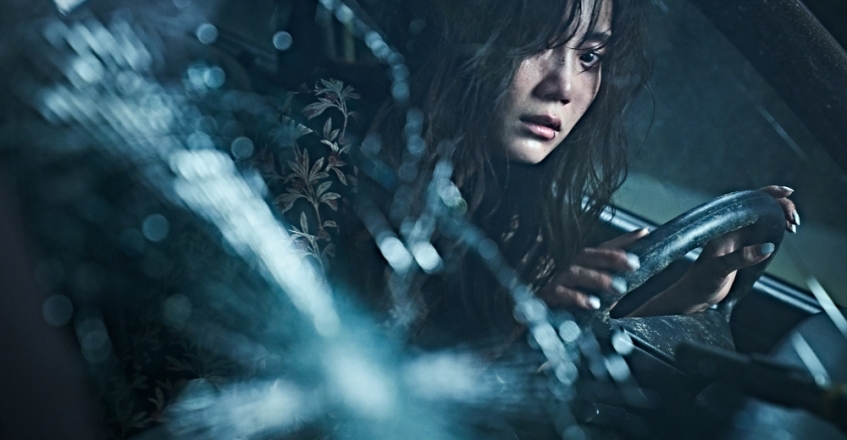 The programmers of the Kinoscope programme are Mathilde Henrot and Alessandro Raja.

''Throughout the year, we are looking for films to compose the Kinoscope programme. We are looking for them at festivals, in Europe, America, Asia ... everywhere! The curating and selection are a big responsibility. Our mission is to preserve our curiosity and freedom of spirit even after watching so many films every day, week, month. We pay attention to trends because trends reflect matters that affect us all, as for instance how the #metoo movement has created awareness and the ability to bravely deal with horrible situations", say Mathilde Henrot and Alessandro Raja, Kinoscope Programmers.

Given the COVID-19 pandemic, due to which a number of world film festivals were cancelled, most notably the Cannes Film Festival, where many Kinoscope films were premiered, programmers had to expand their search to other festivals this year to find great films.

"That research led us to discover authors and films that might even have been overlooked had the Cannes Festival been held. Ultimately, what was initially a restriction became a source of freedom, which often happens!", point out Mathilde Henrot and Alessandro Raja.

Kinoscope

A L'ABORDAGE!
France, 2020, Colour, 95 min, French
Director: Guillaume Brac
Cast: Éric Nantchouang, Salif Cissé, Édouard Sulpice, Asma Messaoudene, Ana Blagojević, Martin Mesner, Lucie Gallo, Cécile Feuillet, Nicolas Pietri
A warm summer evening in Paris; Félix meets Alma by chance. They laugh, dance and spend the night in a park. But their time together is cut short because Alma is about to go on holiday with her family. On an impulse, Félix decides to surprise her where she is holidaying and enrols a friend in the adventure. They carpool with a young man who gets tangled up in the undertaking. Nothing seems to go quite as planned.

WILDLAND / KØD & BLOD
Denmark, 2020, Colour, 89 min, Danish
Director: Jeanette Nordahl
Cast: Sandra Guldberg Kampp, Sidse Babett Knudsen, Joachim Fjelstrup, Elliott Crosset Hove, Besir Zeciri, Sofie Torp, Frida Sejersen
Ida moves in with her aunt and cousins after the tragic death of her mother in a car accident. The home is filled with love, but outside the home, the family leads a violent criminal life.

GAGARINE
France, 2020, Colour, 95 min, French
Director: Fanny Liatard, Jérémy Trouilh
Cast: Lyna Khoudri, Alseni Bathily, Jamil McCraven, Finnegan Oldfield, Farida Rahouadj
Sixteen-year-old Yuri has lived his whole life in Gagarine Towers, a vast red-brick housing project on the outskirts of Paris. He dreams of becoming an astronaut. When plans to demolish Gagarine Towers are leaked, Yuri joins the resistance. With his friends Diana and Houssam, he embarks on a mission to save their home – which has become his "starship" – before it disappears into space forever.

THE ASSISTANT
United States, 2020, Colour, 87 min, English
Director: Kitty Green
Cast: Julia Garner, Matthew Macfadyen, Makenzie Leigh, Kristine Froseth, Jon Orsini, Noah Robbins, Alexander Chaplin, Jay O. Sanders, Juliana Canfield, Dagmara Dominczyk
THE ASSISTANT follows one day in the life of Jane, a recent college graduate and aspiring film producer, who has recently landed her dream job as a junior assistant to a powerful enertainment mogul. Her day is much like that of any other assistant – making coffee, changing the paper in the copy machine, ordering lunch, arranging travel, taking phone messages, onboarding a new hire. But as Jane follows her daily routine, she, and we, grow increasingly aware of the abuse that insidiously colours every aspect of her work day, an accumulation of degradations against which Jane decides to take a stand, only to discover the true depth of the system into which she has entered.

Kinoscope Real

THE EARTH IS BLUE AS AN ORANGE / ZEMLIA BLAKYTNA NIBY APEL'SYN
Ukraine, Lithuania, 2020, Colour, 74 min, Ukrainian
Director: Iryna Tsilyk
Single mother Anna and her four children live in the front-line war zone of Donbas, Ukraine. While the outside world is made up of bombings and chaos, the family is managing to keep their home a safe haven, full of life and full of light. Every member of the family has a passion for cinema, which motivates them to shoot a film inspired by their own lives during a time of war. The creative process raises questions about the kind of power the magical world of cinema could have during times of disaster. How to picture war through fiction? For Anna and the children, transforming trauma into a work of art is the ultimate way to stay human.

ATLANTIS
Ukraine, 2019, Colour, 108 min, Ukrainian
Director: Valentyn Vasyanovych
Cast: Andriy Rymaruk, Liudmyla Bileka, Vasyl Antoniak
In the near future in Ukraine, former soldier Sergey tries to recover from the trauma of war. When the foundry where he works closes down, he volunteers for Black Tulip, an organisation that recovers the bodies of fallen soldiers. This brings him into contact with archaeologist Katya, who is literally and metaphorically digging up the consequences of her own history.

LOS CONDUCTOS
France, Colombia, Brazil, 2020, Colour, 70 min, Spanish
Director: Camilo Restrepo
Cast: Luis Felipe Lozano, Fernando Úsaga Higuíta
Medellin, Columbia. Pinky is on the run. He has just freed himself from the grips of a religious sect. He finds a place to squat and a job in a t-shirt factory. Misled by his own faith, he questions everything. But as he tries to put the pieces of his broken life back together, violent memories return to haunt him and ask for revenge. Freely inspired by a true story.

GARAGE PEOPLE / GARAGENVOLK
Germany, 2020, Colour, 95 min, Russian
Director: Natalija Yefimkina
Russia's Far North is an inhospitable region where winter never seems to end and fresh snow is soon covered by the black soot of industry. Here, on the edge of a city where a mining company is the sole employer, garages seem to stretch out into infinity. Behind their rusty doors you can find just about anything – except a car. These boltholes are the refuge of the Russian man. Within a few square metres, he can devote his inventive talent and tenacity to creating an alternative living space. Each garage is a place for self-fulfillment, containing big dreams and a respite from the dreariness of everyday life inside the Arctic Circle. Scrap collector Ilja uses his garage as a workshop; Roman breeds quail in his; Pavel carves figures of saints. Two soldiers on manoeuvres nearby use theirs to store equipment. The garage belonging to a rock band serves as a rehearsal room whereas, in a decades-long effort, Viktor has extended his by adding four underground levels. Each of these spaces provides an insight into the longings, anxieties and passions of their owners. Together, they form a microcosm that reveals a hidden part of society in which there is also room for humour.

THIS IS NOT A BURIAL, IT'S A RESURRECTION
Lesotho, South Africa, Italy, 2019, Colour, 120 min, Sesotho
Director: Lemohang Jeremiah Mosese
Cast: Mary Twala Mhlongo, Jerry Mofokeng Wa Makheta, Makhaola Ndebele, Tseko Monaheng, Siphiwe Nzima
In the mountains of Lesotho, an eighty-year-old widow named Mantoa eagerly awaits her son's return from working in the South African mines, only to learn of his demise. Yearning for her own death after the loss of her last remaining family member, she puts her affairs in order and makes arrangements to be buried in the local cemetery. Her careful plans are abruptly upset by the news that provincial officials intend to resettle the village, flood the entire area, and build a dam for a reservoir. Mantoa resolves to defend the spiritual heritage of her community.

Kinoscope Surreal

LAPSIS
United States, 2020, Colour, 108 min, English
Director: Noah Hutton
Cast: Dean Imperial, Madeline Wise, Babe Howard, Dora Madison, Ivory Aquino, James McDaniel, Frank Wood, Arliss Howard, Pooya Mohseni
In a parallel present, delivery man Ray Tincelli is struggling to support himself and his ailing younger brother. After a series of two-bit hustles and unsuccessful swindles, Ray takes a job in a strange new realm of the gig economy: trekking deep into the forest, pulling cable over miles of terrain to connect large, metal cubes that link together the new quantum trading market. As he gets pulled deeper into the zone, he encounters growing hostility and the threat of robot cablers, and must choose to either help his fellow workers or to get rich and get out.

RELIC
Australia, United States, 2020, Colour, 89 min, English
Director: Natalie Erika James
Cast: Emily Mortimer, Robyn Nevin, Bella Heathcote
When octogenarian Edna inexplicably vanishes, her daughter Kay and granddaughter Sam rush to their family's decaying country home and find clues of Edna's increasing dementia scattered around the house in her absence. After Edna returns just as mysteriously as she disappeared, Kay's concern that her mother seems unwilling or unable to say where she's been clashes with Sam's unabashed enthusiasm to have her grandma back. However, as Edna's behaviour becomes increasingly volatile, both younger women begin to sense that an insidious presence in the house might be taking control of her.

BEASTS CLAWING AT STRAWS / JI-PU-RA-GI-RA-DO JAP-GO SIP-EUN JIM-SEUNG-DEUL
South Korea, 2020, Colour, 115 min, Korean
Director: Kim Yong-hoon
Cast: Jeon Do-yeon, Jung Woo-sung, Bae Sung-woo, Yun Yuh-jung, Jung Mansik, Jin Gyeong, Shin Hyun-been, Kim Jun-han, Jung Ga-ram, Park Ji-hwan, Heo Dong-won, Bae Jin-woong, Jang Eui-don
The destinies of hard-luck lowlifes slowly converge and come crashing down: Joong-man barely gets by working at a sauna and taking care of his sick mother, until he finds a bag full of cash in the locker room; Tae-young is in trouble after his girlfriend runs away with the money he borrowed from a loan shark. Soon, a dead body mysteriously turns up; Mi-ran, caught between her husband's violence and a dead-end job as a bar hostess, finds a young lover, Jin-tae, who offers to kill her husband… And now their dog-eat-dog game begins.