News
"Good Day's Work" at Busan Film Festival
Marin Turk's film GOOD DAY'S WORK, produced by Obala Art Center, has been selected for the official competition program of the 23rd Busan Film Festival in South Korea, running October 4-13.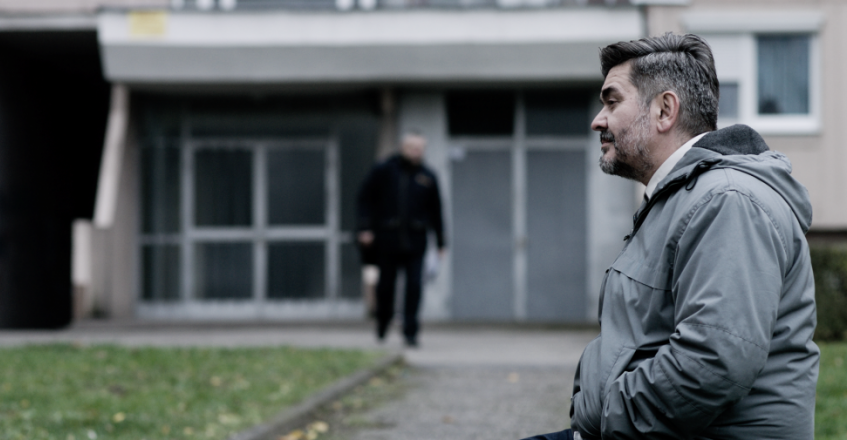 After it was screened in the Avant Premiere section of the 24th Sarajevo Film Festival, Turk's film will have its international premiere in Busan.

Turk's film was funded by the Sarajevo City of Film for Global Screen, a feature film production initiative launched in 2016 by the Sarajevo Film Festival and Turkish national broadcaster TRT.

GOOD DAY'S WORK is one of 10 films that will be competing for the Flash Forward Audience Award of the Asia's largest film festival which presents an average of 300 films per edition, nearly a half of them international or world premieres.

GOOD DAY'S WORK is a character-driven social drama centered on Armin, an ordinary man struggling to find his place in life. Armin's story reflects how the devaluation of human integrity is one of the most painful consequences of any crisis.

The cast of the film includes Aleksandar Seksan, Adijan Kulovac, Maja Zećo, Ermin Sijamija, Senad Alihodžić, Mladen Nelević, Kemal Čebo, Slobodan Tabaković, Vanesa Glođo, Muhamed Hadžović, Aldin Omerović, Deni Mešić, Amar Selimović, Jasna Žalica, Ejla Bavčić, Mirna Kreso, Darja Badnjević and Ivana Vojinović. The film was shot by celebrated Croatian cinematographer and music video director Jovan Gonzo, while Emina Kujundžić is credited with costume and set design.

GOOD DAY'S WORK is Turk's second feature film and the Slovenian director is currently working on his third feature film project.

Sarajevo City of Film production scheme was launched in 2007. Over 30 short films and one feature film supported through the scheme achieved notable success on the film festival circuit. BRIDGES OF SARAJEVO - the feature film produced through the scheme - premiered in the official competition of the Cannes Film Festival.