News
"A Good Day's Work" in Competition of the 40th CINEMED
A GOOD DAY'S WORK, produced by the Sarajevo-based Obala Art Center, will head to France shortly after screening in the main competition program of the Busan Film Festival in South Korea. The film will be screened on October 21st and 24th, in the competition programme of the 40th CINEMED - Montpellier Festival of Mediterranean Cinema, running October 19-27.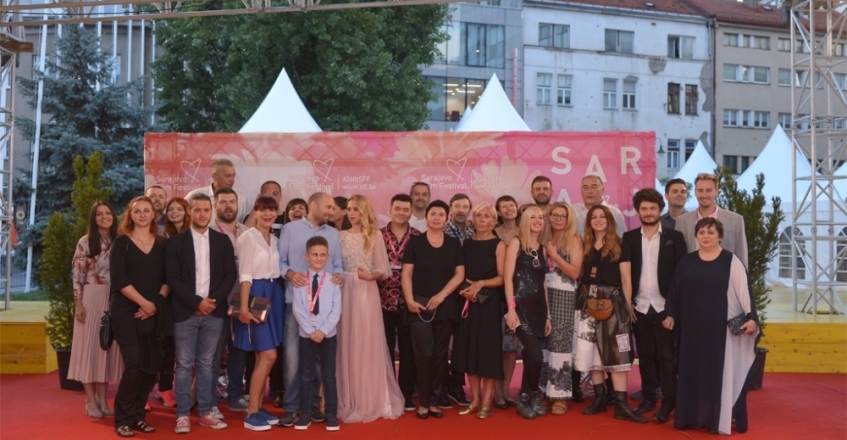 A GOOD DAY'S WORK, written and directed by Martin Turk, tells the story of an ordinary family - Armin, his wife Jasmina and their son Edin – and their struggle to build a decent, harmonious life for themselves.
Staring in the film are some of the most notable Bosnian actors and actresses, including Aleksandar Seksan, Maja Zeco, Senad Alihodzic, Ermin Sijamija, Mladen Nelevic, Muhamed Hadzovic, Adijan Kulovac, Vanesa Glodjo, Jasna Zalica, Ejla Bavcic and others.
A GOOD DAY'S WORK is Bosnian-Turkish-Slovenian coproduction. It was shot by celebrated Croatian cinematographer and music video director, Radislav Jovanov Gonzo, while Emina Kujundzic took the credit for costume and set design. A GOOD DAY'S WORK was Turk's second, but the Slovenian writer-director is currently preparing his third feature film.
The film was funded by the Sarajevo City of Film for Global Screen, a feature film production initiative launched in 2016 by the Sarajevo film Festival and Turkish national broadcaster TRT.
A GOOD DAY-'S WORK had its first screening in the Avant Premiere section of the 24thSarajevo Film Festival.