News
Competition Programme Jury – Documentary Film
20th Sarajevo Film Festival Competition Programme - Documentary Film Jury members are:
Ananda Scepka
Head of Open Doors, Co-production Lab, Locarno Film Festival (Switzerland)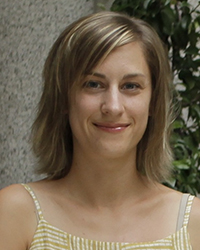 Ananda Scepka is Head of Open Doors, the Festival del film Locarno's Co-production Lab. Born in Switzerland, she graduated in philosophy and history in Paris, where she was in charge of the Cinema programme at the Heinrich Heine Cultural Center for two years. In 2006 she moved to Tel Aviv, where she ran the Very Short Film Festival for three years. During the same time she started a partnership with Future Shorts, the London-based short film label and collaborated with CoPro, the Israeli Documentary Screen Market. In 2009 she joined the Festival del film Locarno.
Srđan Šarenac
Director (BiH)
Srđan Šarenac is an award winning film director, screenwriter and producer with 15 years of experience in Bosnia, Serbia, Croatia, France and Germany. He has an MFA in film directing from the Academy of Dramatic Arts in Belgrade, Serbia, a Master's in Audiovisual Management at Media Business School in Ronda, Spain and a postgraduate degree in screenwriting from the Binger film Lab in Amsterdam. In 2004 he directed the documentary series THE MAKING OF TOP LISTA NADREALISTA. In 2006 he directed the very popular comedy show MILE U BORBI PROTIV TRANZICIJE / MILE VS. THE TRANSITION for B92 in Serbia. The latest film he directed and coproduced, the feature length documentary, VILLAGE WITHOUT WOMEN, premiered at the largest documentary film festival – IDFA Amsterdam. The movie was screened at 60 film festivals winning 14 awards such as Ivica Matić Award for Best Bosnian Film in 2010 and the SCAM French Filmmakers Association Award. VILLAGE WITHOUT WOMEN has been selected for INPUT – best 80 movies produced by public televisions.
Stefano Tealdi
Director and producer (Italy)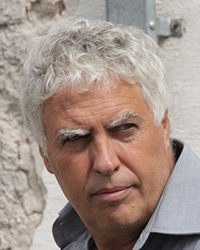 Stefano Tealdi was born in Johannesburg in 1955. He studied Architecture in Torino. After graduating, he worked on film and TV at the Politecnico di Torino becoming Head of Production. In 1985, he established Stefilm one of the leading documentary film companies in Italy. He produces and directs one-off documentaries and documentary series. In 1992, he graduated at the MEDIA training course 'EAVE - European Session'. He has directed all 17 editions of the annual Italian workshop Documentary in Europe. He chaired EDN (European Documentary Network) and is national co-ordinator for INPUT, Television in the Public Interest. He tutors film development and production at universities and master courses, and film pitching for organisations such as Biennale Cinema College, Cannes Film Market, Dubai Film Connection, Films de 3 Continents – Produire au Sud, Media Business School, Med Film Factory, Scuola Holden, TFL-Torino Film Lab, ZELIG Film School.