News
The first edition of CineLink Producers' Lab gathers 19 participants
First-generation of the CineLink Producers' Lab has been announced!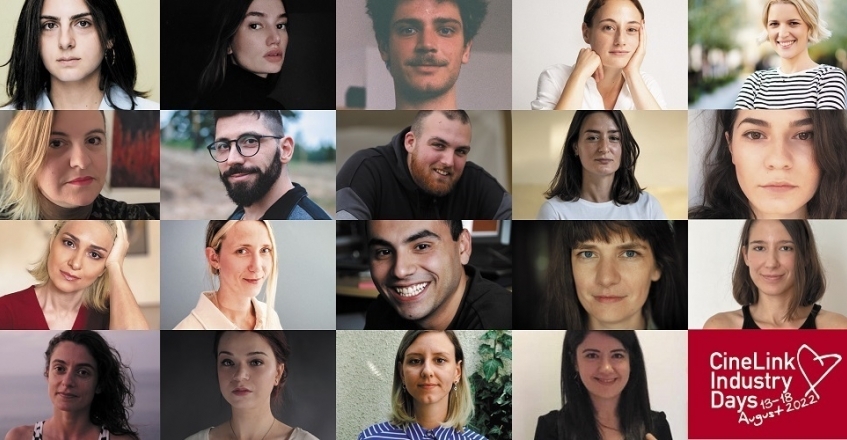 CineLink Producers' Lab provides young producers with skill-building knowledge gathered from industry experts with extensive experience, accomplished filmmakers, and their peers. The programme is intended to understand the shifts of the market and to give a better understanding of the digital supply chain changes, especially with a stronger presence of streamers. At the same time, it is essential for an upcoming producer to set up his / her own network of producers and spending two years behind screens with no physical contact at the start of their career can be a great setback.

"It is our pleasure to announce participants for the first edition of CineLink Producers' Lab. Our first selection consists of 19 participants hailing from 12 countries. This programme is created to encourage and educate young producers to better understand the constant shifts in the market. It is essential for them to be part of the change and to expand the network of contacts, especially after two years of disconnection due to COVID. Our first-generation consists of a young force of producers who are coming from diverse backgrounds but in this global surrounding they will face many similar producing challenges." says Amra Bakšić Čamo, Head of CineLink.


CineLink Producers' Lab selection
Nazlı Bulum (Turkey)
Diana Caravia, MicroFILM (Romania)
Çağla Çağlar, Çağlar Motion Pictures & Film (Turkey)
Mina Dreki, Marni Films (Greece)
Lamija Đapo, SCCA/pro.ba (Bosnia and Herzegovina)
Maria Ibrahimova, Cinex Productions (Azerbaijan)
Goce Kralevski, DNF Films (North Macedonia)
Marija Lero (Serbia)
Miloš Ljubomirović, Servia Films (Serbia)
Tekla Machavariani, Nushi Films (Georgia)
Tea Matanović, Antitalent (Croatia)
Elena Martín, Manifest Film (Romania)
Genovéva Petrovits, Kino Alfa (Hungary)
Anja Sekulić, Roundabout Montenegro (Montenegro)
Fani Skartouli, Either/Or Productions (Greece)
Tadej Koren Šmid, Studio Virc d.o.o. (Slovenia)
Ana Vidović, Digital Cinema Environment (Croatia)
Ana Voicu, Tangaj Production (Romania)
Miljan Vučelić, Bitter Frames Production (Montenegro)


The CineLink Producers' Lab will be held from August 12-15 as part of the CineLink Industry Days.

CineLink Industry Days, Sarajevo Film Festival's industry section, is a primary hub for Southeast European film professionals and has played a crucial role in the expansion of cinematic co-production in the region. It is also a key destination for professionals from across Europe who are in search of talent and co-production possibilities, or who simply wish to obtain in-depth knowledge about this dynamic region's business development.

The 28th Sarajevo Film Festival will take place from 12th until 19th of August 2022.