News
This year's selection belongs to young and courageous authors
Interview with Elma Tataragić, Selector of the Feature and Short Film Competition and In Focus programme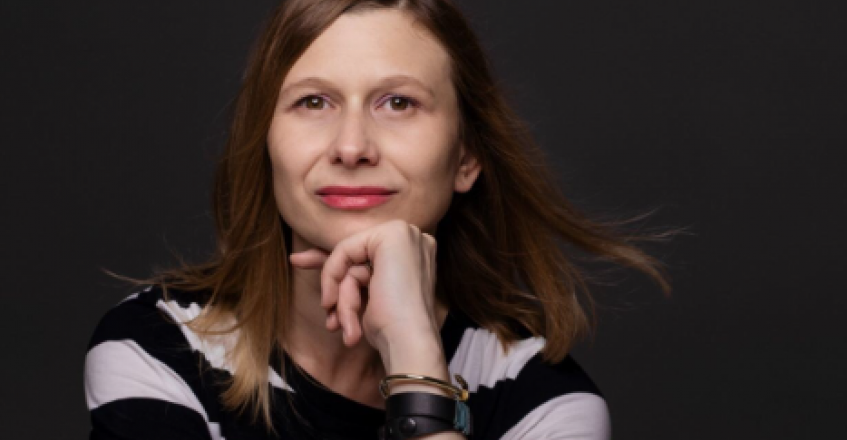 What's in the Competition Features programme at this year's edition of the Sarajevo Film Festival?
It's an unusual but extraordinary selection with a total of ten titles. As many as eight films out of the ten are debuts and this is certainly an important aspect of this year's programme; one of them is a second feature film. So the programme is all about young and courageous authors. Add the fact that just two films were directed by men while seven were directed by women and it becomes obvious that the programme is special and pioneering.
The 2021 Competition Programme presents a whole new generation of directors who will take us to new worlds, with exciting characters who are often outsiders in their surroundings, but outsiders who raise their voice and fiercely fight for their place under the sun. I am sure they will take us to exciting places with their films and give us another chance to learn something from them, as we should from the young and the brave.
Many have wondered whether the pandemic and the isolation would be reflected in the authors' choice of topics. Were they?
Not particularly. It's too early for that. The films we are screening now were created in the pre-pandemic period, when they were financed. Their topics are diverse. We have stories about emancipation, stories about freedom, stories about loneliness. They are also about social injustice, oppression, stories based on real events and those that are pure fiction. So, a diverse and varied programme.
Did it affect the number of submissions? Quality? Artists' creativity?
The impact of the pandemic will be felt a few years from now. What we can say now is that the number of submissions was somewhat lower, but their quality was not affected. I believe the pandemic will positively impact filmmakers' creativity, just like every disaster and social upheaval typically results in these explosions of creativity.
How much did it affect and has it perhaps changed your perspective on programming the two Competition programmes and In Focus?
This year's In focus brings us 9 titles and represents a good cross-section of the best of the region from September 2020 to August 2021. This was a particularly good year for the region and not a not a single great festival from Venice to Locarno took place without several films from the region. This year will also be remembered for the two regional film nominations for the US Academy Oscars, namely QUO VADIS, AIDA? from the BiH director Jasmila Zbanic and the documentary KOLEKTIV by the Romanian director Alexander Nanau.
Was it challenging to make / put together the programme for these three sections?
Every year it's a small adventure to put together a programme that will excite the audience, please the critics and film professionals. And this year was especially challenging because of the pandemic. At first it seemed that there won't be enough films, but then there was this explosion caused by last year's delay in postproduction of many films from the region. The outcome is a selection that is remarkably rich, dynamic, diverse and strong. Regional cinematographies have had an exceptionally good year.
And the films competing for the Heart of Sarajevo award, do they perhaps share something in common or are they completely different?
This is the first time we'll be introducing so many new names in the Competition Programme, with eight debutante films. The programme is promising because it gathers new, young, courageous authors who are craving change in every sense of the word. And we are living in a time of change. What these diverse films have in common is in fact the courage of their authors.
What will the Competition Shorts selection bring us this year?
This edition of Competition Shorts brings us ten new titles, of which four are world and six are regional premieres. The programme includes two animated films, FROM THE BALCONY by Aris Kaplanidis and STEAKHOUSE by Slovenian director Spela Cadez, which will first be screened at the International Film Festival in Locarno. These animations approach drawing in very different ways, but tell strong stories with remarkable visuals. Another short film from Greece, BRUTALIA, DAYS OF LABOUR from director Manolis Mavris, exceptionally visually sophisticated and courageous, follows the Greek New Wave style dominated by abstract treatment of its characters and narrative. The film premiered at the Cannes Film Festival in La Semaine de la Critique programme, where it won the hearts of the audience as well as the critics. Short films often deal with growing up and this theme is not lacking in this year's selection. We find it in North Macedonian director Marija Apcevska's NORTH POLE, which had its world premiere in the Cannes Film Festival main programme where it competed for the Palme d'Or. Growing up, but also violence, is featured in the Slovenian film PENAL from director Rok Bicek - premiered at the film festival in Locarno - where we witness brutal treatment of the young by the old. Alienation is a theme in INTERFON 15 from the Romanian director Andrei Epure, which talks about humaneness and asks whether it even exists in today's world. The film premiered at the Cannes Film Festival in La Semaine de la Critique. A similar theme of alienation but also belonging is explored in the Croatian film EVERYTHING THAT COMES from director Mate Ugrin, which stands out visually and manages to say a lot with minimal dialogue. Freedom is a frequent theme in short films and here we find it in DISPLACED by the director from Kosovo, Samir Karahoda, which also vied for the Palme d'Or this year in Cannes. A topic close to freedom but also linked to belonging and acceptance is featured in HEARTBREATH by Azer Guliev from Azerbaijan, but we also see it in North Macedonian director Tamara Kotevska's SOLO MODE with its humorously ironic treatment of freedom, family relations and the pandemic. We are looking at an exciting, dynamic and varied selection of the best films from the regional short film production.


Andrijana Copf