News
CineLink Industry Days strengthens creative documentary filmmaking in the Southeast Europe by introducing two new partnerships with Docu Talents from the East (Ji.Hlava IDFF) and Documentary Campus Masterschool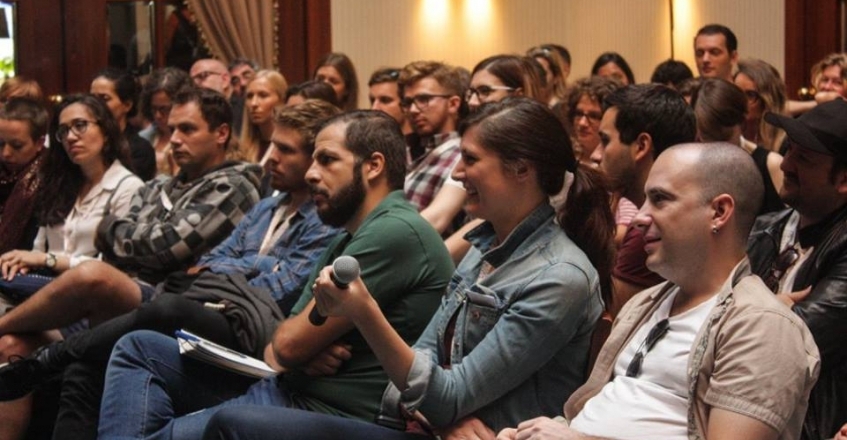 CineLink Industry Days has identifed a strong need of filmmakers in the region for further support to creative documentary industry in the Southeast Europe. After last year's successful remodeling of the CineLink Industry Days' pivotal documentary programme Docu Rough Cut Boutique in two working modules that take place in Sofia and Sarajevo, we are proud to announce two new partnerships with renowned documentary organizations Ji.Hlava International Documentary Film Festival and Documentary Campus / Masterschool.
Docu Talents from the East will bring 10 new creative feature-length documentary projects from Central and Eastern Europe, in production and post production, pursuing a good market access point in CineLink to further their conversion and placement effort. The selected projects are planned to be released between September 2018 and August 2019 and they will be introduced by the director and the producer in eight-minute presentations, including three-minute long trailers. Since 2005, Docu Talents has been a launch pad for a number of documentaries by both renowned and emerging directors such as Laila Pakalniņa, Vladimir Mansky, Bartek Konopka, Piotr Stasik, Peter Kerekes, Dmitrii Kalashnikov and Helena Třeštíková. Films presented at Docu Talents in the past had world and international premieres at major film festivals including Cannes, Berlin, Locarno and Rotterdam. The submission deadline for the Docu Talents is June 1, 2018.

Documentary Campus has provided thousands of documentary-makers with the skills and
contacts to make their films and have them broadcast around the world. CineLink Industry Days will host Masterschool's second session of the intensive training program for documentary filmmakers. Its aim is to mentor directors and producers to make exciting documentaries (one-offs, multiplatform and series) for the international market. Over the course of a 5-day workshop, 15 European producer/director teams will be assisted in developing their documentary projects to appeal to international audiences. Furthermore, Documentary Campus will open selected sessions addressing the documentary industry to accredited professionals of CineLink Industry Days.

CineLink Industry Days and Sarajevo Film Festival are pleased to support creative documentary industry in the region by providing opportunities for development, collaboration and networking.