News
Oppenheimer's THE ACT OF KILLING opens Tribute to Programme
This year, within the Tribute To Programme, Sarajevo Film Festival has the honour of being a host to the American director Joshua Oppenheimer, whose film THE ACT OF KILLING will open the programme today.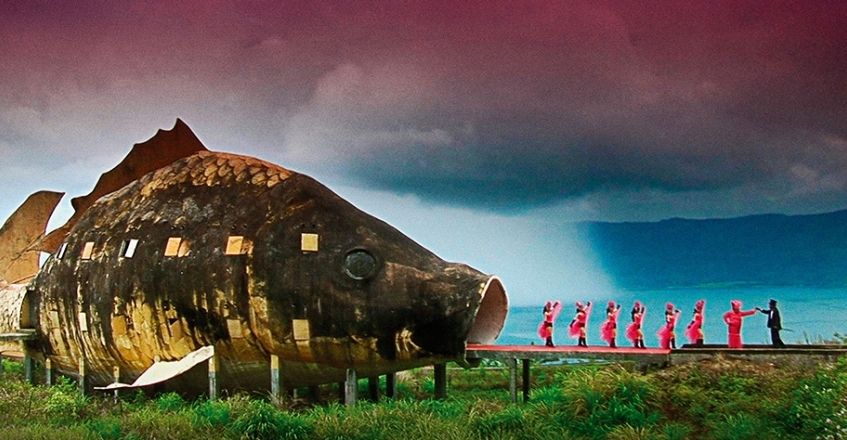 When the government of Indonesia was overthrown by the military in 1965, Anwar Congo and his friends were promoted from small-time gangsters who sold movie-theatre tickets on the black market to death-squad leaders. They helped the army kill more than one million alleged communists, ethnic Chinese, and intellectuals in under a year. As the executioner for the most notorious death squad in his city, Anwar himself killed hundreds of people with his own hands.Today, Anwar is revered as a founding father of a right-wing paramilitary organisation that grew out of the death squads. The organisation is so powerful that its leaders include government ministers, and they are happy to boast about everything from corruption and election rigging to acts of genocide.Anwar and his friends claimed to have been inspired by the violent American films they watched growing up, and so the filmmakers challenged Anwar and his friends to develop fiction scenes about their experience of the killings, adapted to their favourite genres – gangster flicks, westerns and musicals. They write the scripts. They play themselves. And they play their victims.
THE ACT OF KILLING will be shown at 15:00 hrs in the Meeting Point Cinema.
As part of the Tribute To Programme, Joshua Oppenheimer will meet with the festival audience during the Q&A sessions after the screenings.
Director: Joshua Oppenheimer, Anonymous, Christine Cynn
Cast: Anwar Congo, Herman Koto, Syamsul Arifin, Ibrahim Sinik, Yapto Soerjosoemarno, Safit Pardede, Jusuf Kalla, Adi Zulkadry, Soaduon Siregar, Haji Marzuki, Haji Anif, Rahmat Shah, Sakhyan Asmara
Joshua Oppenheimer
2014 – THE LOOK OF SILENCE (documentary)
2012 – THE ACT OF KILLING (documentary)
2003 – POSTCARD FROM SUN CITY (short film)
2003 – THE GLOBALISATION TAPES (documentary)
2002 – A BRIEF HISTORY OF PARADISE AS TOLD BY THE COCKROACHES (short film)
2002 – MARKET UPDATE (short film)
2002 – MUZAK: A TOOL OF MANAGEMENT (short film)
2000 – LAND OF ENCHANTMENT (short documentary)
1998 – THE ENTIRE HISTORY OF THE LOUISIANA PURCHASE
1996 – HUGH (short documentary)
1996 – THE CHALLENGE OF MANUFACTURING (short film)
1996 – THESE PLACES WE'VE LEARNED TO CALL HOME (short film)
1995 – CAMERA TEST (short film)
1995 – LIGHT TEST (short film)