News
Sarajevo Film Festival and TRT TV Movies launch new feature film production scheme
Today at the Sarajevo Film Festival a new project was announced which will see at least one feature film from the former Yugoslavia financed, mentored, produced and ready for release next year.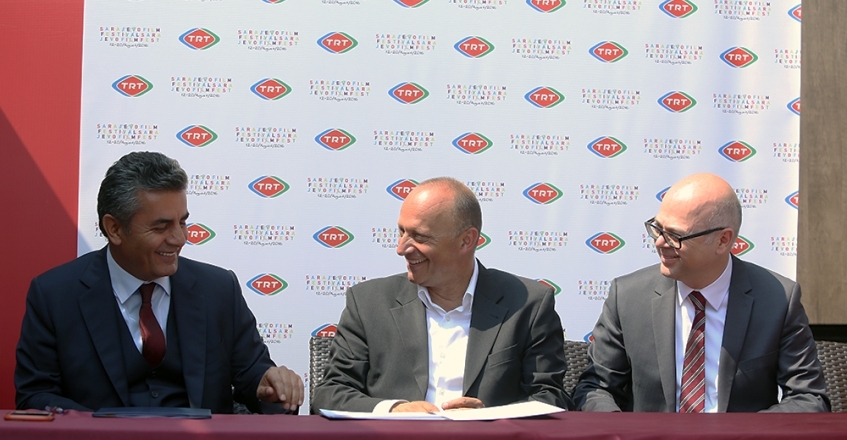 Sarajevo City of Film for Global Screen (SCF GS) is a pilot project for the production of micro-budget films targeted to wider audiences, and a unique development, financing and production platform aimed at delivering fiction projects from Bosnia and Herzegovina, Croatia, Kosovo, Macedonia, Montenegro, Serbia and Slovenia.
The project will fully finance and cash flow at least one project with the amount of EUR 200,000 in cash, EUR 35,000 in in-kind post-production support and EUR 35,000 in producers' fees. In addition, SCF GS will support the development process, supervise production and place the project in the international marketplace.
Filmmakers are offered a carefully designed programme that provides access to multi-level expertise and individual mentorship throughout the production process.
The call for applications opens Monday, 22 August on www.sff.ba and the results will be announced on 1 December. The first clips from the film(s) will be presented at the Sarajevo Film Festival in 2017 and be ready for release by the end of 2017.
Mirsad Purivatra, Director of Sarajevo Film Festival:
– We are very pleased to announce this partnership with one of the largest public broadcasters in Europe, which will bring great stories to theatres and TV in former Yugoslavia and Turkey. It also ties in with the launch this year of our CineLink Drama section, and our ambition to help increase co-operation between the film and TV sectors in our region. A few decades ago, TV was a driver for strong cinema in our region, so there is a legacy to return to, as well as a huge potential that we believe this joint project will help to nurture.
Jovan Marjanović, Head of Industry, Sarajevo Film Festival:
– Sarajevo City of Film for Global Screen builds on the experience gained from the Sarajevo City of Film Fund, our production scheme that supported the making of 25 short films and two feature films. This new pilot edition of SCF GS gives filmmakers from our region the chance to have a film financed quickly, made within a year, and seen by large audiences. It's a rare opportunity and we are excited to see the first results here next summer.