News
CineLink Industry Days Launches New Drama Series Platform for Southeast Europe
Presentations of new drama series in development, Regional Forum masterclasses and case studies, the launch of a new HBO call for projects – all this and more to feature in the pilot edition of CineLink Drama, taking place 18-20 August.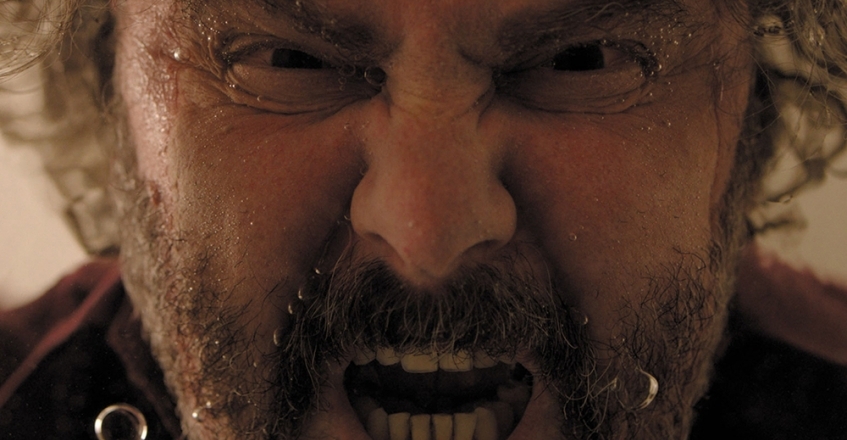 The ambition of CineLink Drama is to showcase promising new projects, create a marketplace where creators and broadcasters can connect, and help stimulate the development of high-quality scripted television content in Southeast Europe.
This first edition of CineLink Drama presents six new series currently being developed by independent producers and creators including Danis Tanović and Ognjen Sviličić. These will be presented to key European and regional broadcasters, VoD and SVoD operators, and distributors in an open pitch presentation followed by one-on-one meetings. To provide a platform to discuss industry challenges and share best practices, Regional Forum, Sarajevo's established debate platform, has been connected with CineLink Drama and will present talks and masterclasses with guests including Steve Matthews, Executive Producer, Drama Development, HBO Europe; Robin Veith, writer for Mad Men and True Blood; and Petri Kemppinen, CEO, Nordisk Film & TV Fond.
Jovan Marjanović, Head of Industry, Sarajevo Film Festival, commented:
"We see huge potential for growth of this sector in our region, particularly as our film and TV sectors are not yet as integrated as their counterparts in the rest of Europe. With CineLink Drama, we aim to play an active part in making this integration happen by creating a space that will encourage synergy and co-operation through project pitches, panel discussions, presentations and business meetings."
He went on to say:
"As always, we also offer a place for discussing burning industry issues in the region. Local quality drama television is sought-after content, but development and production costs are too high to be financed through revenues from our small domestic markets. How to find new avenues for funding and developing quality TV promises to be a hot topic of discussion at the CineLink Drama and Regional Forum."
CineLink Drama is presented in collaboration with the Göteborg Film Festival – NFM TV Drama Vision, Drama Series Days / Berlinale, MIDPOINT, HBO Europe (HBO Adria), Creative Europe MEDIA Desk Bosnia and Herzegovina.

Selected projects

Golden Era / Zlatno Doba (Serbia)
Period drama, 12 x 45 min,
Creators: Zvonimir Simunec, Vladimir Andric
Producer: Zvonimir Simunec
Production Company: Soul Food Films, Intermedia Network

Silence / Šutnja (Croatia)
Crime drama, 5 x 60 min, Croatian
Creators: Drago Hedl, Davor Šišić
Producers: Nebojša Taraba, Miodrag Sila
Production company: Drugi Plan

Takeover (Croatia)
Political soap opera, 10 x 60 min, English
Creator: Ognjen Sviličić

Thousand Dinars / Jebo sad hiljadu dinara (Serbia/Croatia)
War drama, 12 x 55 min, Serbian/Croatian/Bosnian
Creators: Vladimir Andric based on a book by Boris Dežulovic
Producers: Branislav Trifunovic, Martin Milinkovic
Produced by: Hit & Run (Serbia), MRTN Media (Croatia), Art & Popcorn (Serbia)

Tito Is Dead / Tito Je Umro (Serbia)
Political crime drama, 8 x 60 min, Serbian
Based on the bestselling novel by Mirjana Novakovic
Producers: Milena Garfield, Uliks Fehmiu
Production company: West End Production

9034 (Bosnia and Herzegovina)
Crime drama, 8 x 60 min, Bosnian/English
Creators: Amra Bakšić Čamo, Danis Tanović
Production Company: SCCA/pro.ba

Regional Forum Programme

Thursday, 18 August

10:00 – 11:15 Case Study of The Borgias – Steve Matthews, Executive Producer, Drama Development, HBO Europe
11:30 - 12:15 Behind the Scenes of the Nordic Drama Success: Nordic co-production and co- financing models for TV drama series - Petri Kemppinen, CEO, Nordisk Film & TV Fond
12:30 – 13:30 The Changing Film Financing Landscape in the Region: What will the surge in tax incentive schemes bring? Presentation of the K&N publication by Patricia Gannon, Senior Partner, Karanovic / Nikolic, and Jovan Marjanović, Head of Industry, Sarajevo Film Festival. Followed by a panel discussion moderated by Leonid Ristev, Karanovic/Nikolic.
16:30 – 18:00 HBO Adria presents First Draft Contest

Friday, 19 August

09:30 – 11:15 Fundamentals of Writing for Television – Robin Veith, writer (Mad Men, True Blood)
11:30 – 12:00 The World of Drama Series Today: An Introduction – Frederic Pittoors d'Haveskercke, Series Mania
12:00 – 13:00 Pitch Session: CineLink Drama Projects
15:00 – 16:00 Creative Europe MEDIA – TV Programming Support Presentation Zoran Galic, MEDIA Desk Bosnia and Herzegovina
22:30 Gala Screening with the Avant Premiere programme: The Paper by Dalibor Matanić (first two episodes). Croatia, 2016, 106 min, international premiere

The Sarajevo Film Festival's industry section, CineLink Industry Days is a major hub for the Southeast European film industry and a key destination for film professionals from across Europe. Our vision is to serve the current needs of the film business in Southeast Europe as well as to shape its future. We welcome almost 1,000 participants annually and offer activities for all spheres of the business through our interlinked sections: CineLink Co-Production Market, CineLink Work in Progress, CineLink Drama, Regional Forum, Docu Rough Cut Boutique, True Stories Market, Talents Sarajevo Pack & Pitch and Avant Premiers. Everything in one place; everything connected.