News
Tribute to: Amat Escalante – SLAVE and HELI
The films SLAVE and HELI was be shown as a part of the Tribute To Programme.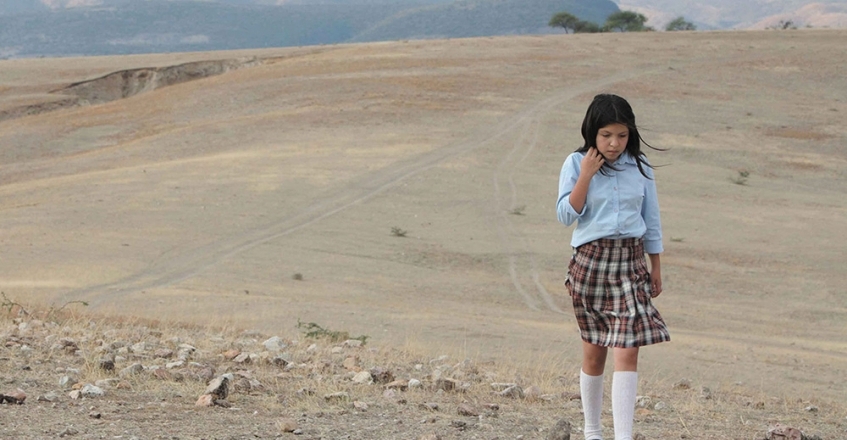 SLAVE
As Ana, who is only 14 years old, tells her story we can see how she was easily seduced by Sam, and how him and his mother managed to deceive her and introduce her to the world of prostitution. Determined to escape that corrupt underworld, Ana jumps out the window of the second floor room where she was held captive and manages to escape.
Director: Amat Escalante
Cast: Natalia Guzmán, Donovan Torres

HELI
Estela is a 12-year-old girl who had just fallen crazy in love with a young police cadet who wants to run away with her and get married. In order for this dream to be fulfilled, her family will have to endure the violence that is devastating the region.
Director: Amat Escalante
Cast: Armando Espitia, Linda Gonzalez, Juan Eduardo Palacios, Andrea Vergara

Amat Escalante

Amat Escalante, born in 1979, is a self-taught filmmaker from the city of Guanajuato in Mexico. He began his work in cinema at the age of fifteen. After making two short films, he wrote and directed "Sangre", his first feature film. "Sangre" became part of the Official Selection Un Certain Regard at the Cannes Film Festival in 2005 where it was awarded the FIPRESCI Prize chosen by International Film Critics. His second feature film, "Los Bastardos", also premiered at Cannes in 2008 in the Official Selection Un Certain Regard.
"Heli" is his third feature length film, and was part of the Cannes Film Festival's Official Competition in 2013, where he received the award for Best Director. "La Región Salvaje" (The Untamed) is his new feature film for 2016.
Amat Escalante is a great friend and supporter of Sarajevo Film Festival which he visited two times.
In the scope of the Tribute to Programme Escalante will meet Sarajevo Film Festival audience during the career interview and regular Q&A sessions following the screenings.
The screening of films SLAVE and HELI took place today at the Meeting Point Cinema, starting at 15:00.