News
DHEEPAN continues the Open Air Programme
On the second day of the Festival, the Open Air programme brings us DEEPHAN, by the French director Jacques Audiard, this year's recipient of the Golden Palm at the Cannes Film Festival.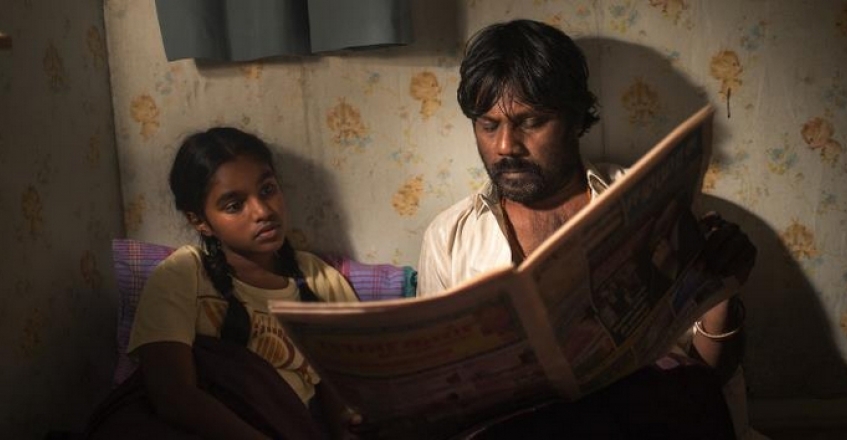 DEEPHAN is a Tamil freedom fighter, a Tiger. In Sri Lanka, the Civil War is reaching its end, and the defeat is near. Dheepan decides to flee, taking with him two strangers - a woman and a little girl - hoping that they will make it easier for him to claim asylum in Europe. Arriving in Paris, the 'family' moves from one temporary home to another until Dheepan finds work as the caretaker of a run-down housing block in the suburbs. He works to build a new life and a real home for his 'wife' and his 'daughter', but the daily violence he confronts quickly forces him to reconnect with his warrior instincts to protect the persons he hopes will become his true family.
Jacques Audiard was born in Paris in 1952. In the eighties he wrote the screenplays of some successful movies like MORTELLE RANDONNEE, SAXO, FREQUENCE MEURTRE and GROSSE FATIGUE. Most of those films were directed by prestigious filmmakers like Claude Miller and Michel Blanc. Thanks to the success of those movies he was able to make his first movie REGARDE LES HOMMES TOMBER in 1994, a somber road movie starred by two of the most important French actors: Mathieu Kassovitz and Jean Louis Trintignant. It won 3 Cesars of the French academy for best editing, best new director and best new actor. His second movie UN HEROS TRES DISCRET was released in the Festival de Cannes in 1996 where it won the award for best screenplay. In 2001 he made his third movie SUR MES LEVRES, which has also won three Cesars (best actress, sound and screenplay). Audiard has become the new master of the French thriller and inheritor of other great French directors like Jean-Pierre Melville and Henri Georges-Clouzot.
DEEPHAN will be screened at the HT Eronet Open Air Cinema at 20:30. After the screening, the actor Jesuthasan Antonythasan and the acctress Kalieaswari Srinivasan will greet the audience.