News
Competition Programme Jury – Short Film
20th Sarajevo Film Festival Competition Programme - Short Film Jury members are:
Pierre Courtin
Artist (France)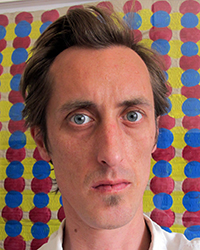 Pierre Courtin was born in 1976 in Lille, France. He studied at the National School of Fine Arts of Paris. In 2003-2004, he was selected for the seminar entitled "Introduction to Exhibition" presided by Christian Bernard, director of the Mamco in Geneva. He is the award winner of the Foundation de France in 2005.
Pierre Courtin, an untypical character of an artistic protean commitment, defines himself as somebody acting on the stage of Art. He invests in this stage, he acts on it, he seduces its codes. Artist, art gallery manager, curator, collector but also iconoclast, do-it-yourselfer and amateur. In 2004, he created the Galerija10m2 in Sarajevo, in which he gives the opportunity to both regional and international artists to exhibit their works.
Pierre Courtin has been working as curator and collector since 2004. He recently showed his collection in Canada and organised the first most representative collective exhibition of Bosnian art in Galerie du jour in Paris.
Nicolas Schemerkin
Producer, director, writer, editor (France)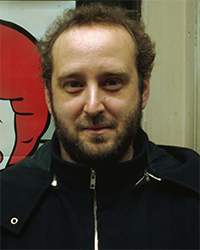 Nicolas Schemerkin was born 1973 in Buenos Aires, Argentina. He lives and works in Paris, France. Nicolas Schmerkin created in 1998 the French movie magazine "Repérages", which he edited for 12 years. In 2000 he started directing documentaries and director's portraits for television ("Short Circuit", a weekly program on the French/German channel ARTE), DVD or film theatre. He has worked as curator in many film festivals such as Némo (Paris), Sarajevo Film Festival, Resfest Paris. After four years at Philippe Bober's company, he started his own production and distribution company, Autour de Minuit Productions, focused on experimental animation, hybrid and mix media works, dealing with high profile international shorts. Autour de Minuit's distribution catalogue includes more than 200 shorts, and the company has produced more than 40 projects including the 2010 Oscar winning short animation LOGORAMA, and several music videos with high profile bands such as AIR. Autour de Minuit is also developing several animation show and feature film projects.
Selma Spahić
Director (BiH)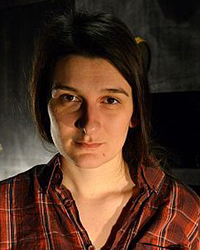 Selma Spahić was born in 1986. She studied film, theatre and television directing at the Academy of Performing Arts in Sarajevo. During her studies, she directed short and documentary films, and was assistant director on the feature SNOW by Aida Begić. She has directed plays and held theatre workshops in Bosnia and Herzegovina, Serbia, Croatia, Montenegro and Great Britain. She has directed classic plays, contemporary international and Bosnian-Herzegovinian plays and documentary theatre. Her work has received numerous awards at festivals in Bosnia and Herzegovina and the region, and has been shown at some of the most important European festivals in countries such as Germany, Switzerland and Poland. Her plays often utilize multimedia and include many elements of film language. She is the Art Director of the MESS International Theatre Festival in Sarajevo.