News
World Premiere of the Film WOLF
Tonight, the Romanian film WOLF premiered officially at the National Theater. This is the first feature film by Bogdan Mustață. It stars Mihai Vasilescu, Ada Condeescu and Costel Cascaval.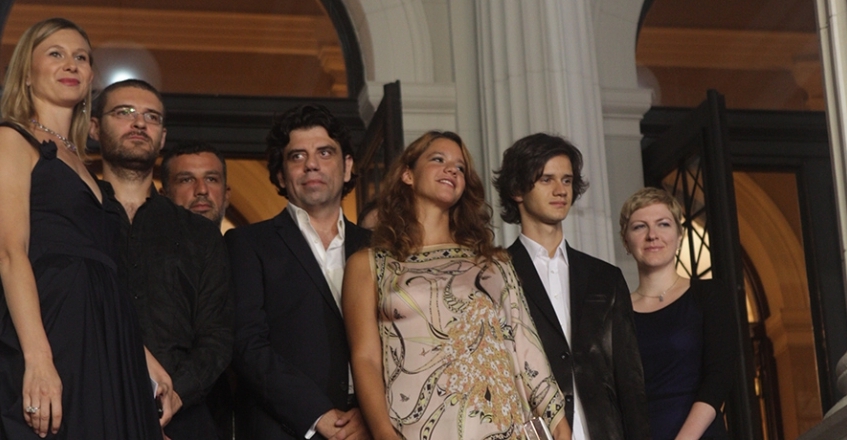 Film is about Wolf who is in love with Clara. But she is with all these other men. Wolf's mother is with another man too. She says she is in love with him. This hurts. It makes Wolf think about his dead father. He misses him. Sometimes Wolf feels his father so close to him that it can't be simply memories. If he was here everything would be alright. They would be together. Clara would hold Wolf and he would not be alone anymore.

Bogdan Mustata was born in 1975. He graduated from the Romanian Film School in 2001. DANIELA, a short film directed during his years of study, received awards in the Munich and Karlovy Vary Festivals of Film Schools in 2001. From 2002 up to 2007, Bogdan Mustata lived in Vietnam and then Dubai where he worked as a scriptwriter and director for several projects: a TV series, a feature film project, several TV commercials and TV programs.