News
BLUE JASMINE Screened in Crowded !hej Open Air Cinema
Last night, Woody Allen's film BLUE JASMINE was screened at !hej Open Air Cinema.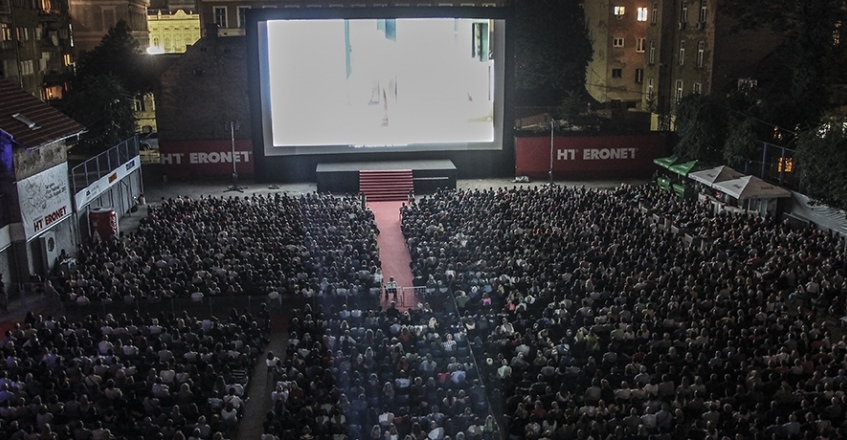 Film is a story aboute elegant New York socialite Jasmine. After everything in her life falls to pieces, including her marriage to wealthy businessman Hal (Alec Baldwin), Jasmine (Cate Blanchett) moves into her sister Ginger's (Sally Hawkins) modest apartment in San Francisco to try to pull herself back together again.

Woody Allen is one of the most well known and respected names in the movie industry. His career of being a writer, director, actor and producer spans over 30 years and still thrives.After writing routines for comedians and performing as a nightclub comic, he wrote the Broadway play DON'T DRINK THE WATER (1966). His early films, such as BANANAS (1971) and SLEEPER (1973), combined highbrow comedy and slapstick. Later romantic comedies such as ANNIE HALL (1977), which won him two Academy Awards, and MANHATTAN (1979) offered a bittersweet view of New York life. His other notable films include HANNAH AND HER SISTERS (1986), CRIMES AND MISDEMEANORS (1989), BULLETS OVER BROADWAY (1994), MATCH POINT (2005), and VICKY CRISTINA BARCELONA (2008). For MIDNIGHT IN PARIS (2011) Allen received his 7th Oscar nomination for best director and his 14th (a record) for best original screenplay; he won the latter award.