News
World premiere of the Film RUNAWAY DAY
Competition programme – feature film, offered two films on Thursday, also. Georgian film IN BLOOM by the directors Nana Ekvtimishvili i Simon Groß was shown first in the National Theatre Cinema. It was followed by the world premiere of the RUNAWAY DAY feature film by the Greek director Dimitris Bavellas.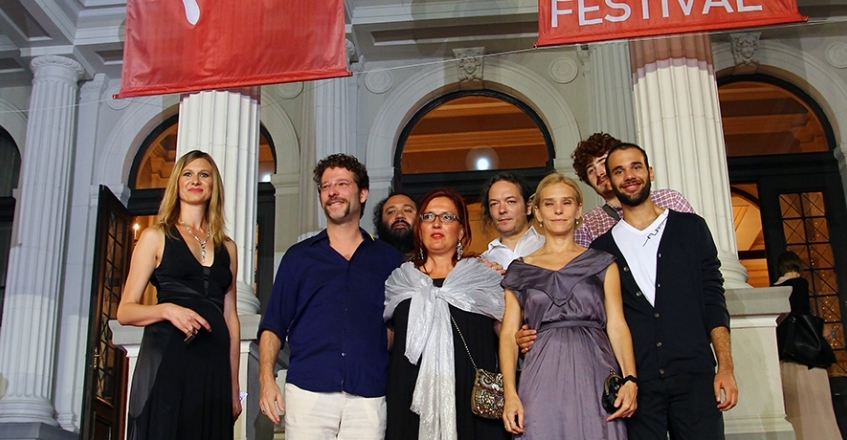 Film is a story about Maria and Loukas who decide at the same time to run away from their homes. Each of them has to deal with their personal problems: Maria is stuck in a wealthy marriage with Dimitris while raising their two children. Loukas is unemployed and full of debts. Both of them run away from their personal issues, both of them begin wandering in modern day Athens. They come across a series of controversial events and meet with strange characters. Furthermore, various people seem to be on their track; Maria is followed by two policemen. Loukas is followed by a weird stranger dressed in black, Joseph, who desperately wants something from him.

Dimitris Bavellas was born in Neos Kosmos, Athens. He studied film direction at the Stavrakos Film School in Athens, Greece. He has directed several short films, documentaries, video clips, TV shows and corporate videos. He also took an MA in Film and Moving Image Production (specialization Film Direction) at the Northern Film School in Leeds, UK. RUNAWAY DAY is his first feature film.

Prior to the premiere, the film crew appeared on the Red Carpet in front of the National Theatre.