News
CIRCLES in the hej! Open Air Cinema
CIRCLES, a film by the Serbian director Srđan Golubović was shown tonight at the hej! Open Air Cinema within the Open Air Programme.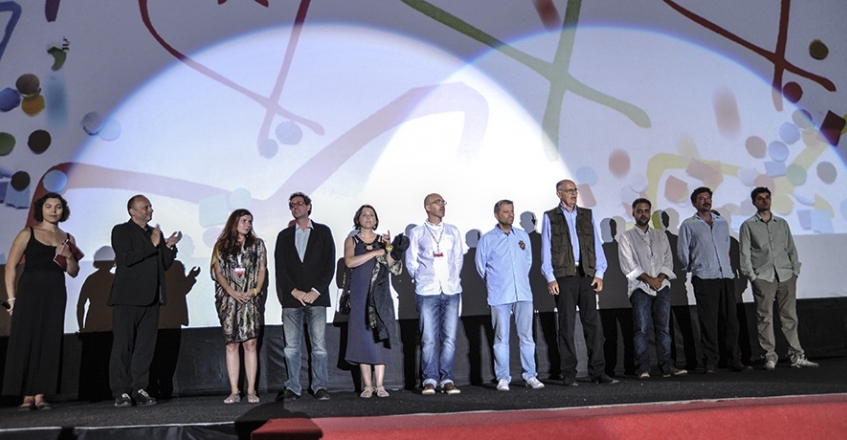 CIRCLES is a film about Bosnia war. In the midst of the Bosnian war, Marko, a Serbian soldier, witnesses the brutal aggression of Haris, a Muslim civilian, by three fellow soldiers. Marko interferes and saves Haris, but is beaten to death by the infuriated soldiers.

2008. The war is over but the wounds of the conflict are still open. Marko's father is rebuilding a church, he is offered help by one of Marko's killers' son and hesitates about accepting it. Marko's friend, a renowned surgeon in Belgrade, faces terrible choices when told to operate on one of the three soldiers on the verge of death. As for Haris, he now lives in Germany and is faced with a unique opportunity to repay his debt to his savior.

The film crew greeted the large audience in the hej! Open Air Cinema.