News
AN EPISODE IN THE LIFE OF AN IRON PICKER at !hej Open Air cinema
AN EPISODE IN THE LIFE OF AN IRON PICKER, which opened the 19th edition of the Sarajevo Film Festival, was screened at the !hej Open Air cinema, officially launching this year's Open Air programme.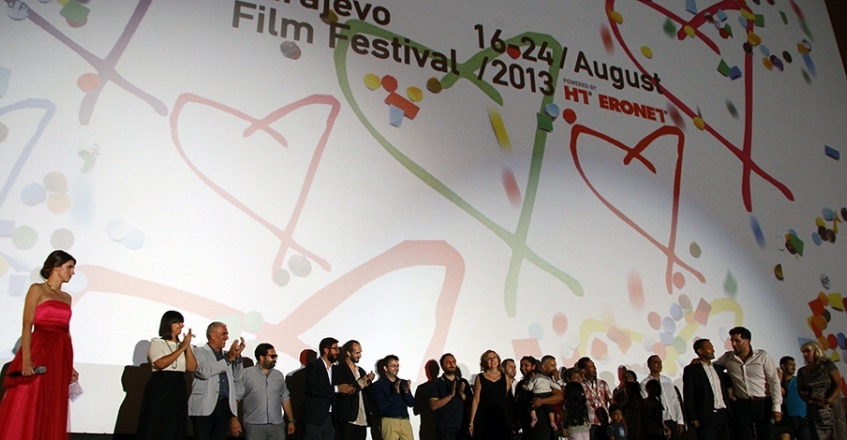 This latest film by DanisTanovićwon the Silver Bear at the 63rd International Film Festival in Berlin. The film's protagonistNazifMujić also received a Silver Bear. In addition to the two official awards, the film received a special mention by the Ecumenical Jury.

AN EPISODE IN THE LIFE OF AN IRON PICKER is based on a true story and it deals with alienation and discrimination in contemporary Bosnian-Herzegovinian society. The film follows Nazif, who supports his family by gathering scrap metal. After his wife Senada is denied emergency treatment for a miscarriage, Nazif is ready to do everything in his power to save her life—desperately gathering more scrap metal and asking for help from non governmental and state institutions. In the following ten days, Nazif and Senada are fully exposed to the callousness of contemporary society.

After the screening, the cast and crew, led by director DanisTanović, greeted the large audience.