News
Talents Sarajevo Call for Entries 2023
Emerging film professionals from Southeast Europe and Southern Caucasus are invited to apply for the seventeenth edition of Talents Sarajevo by May 3th.

Apply here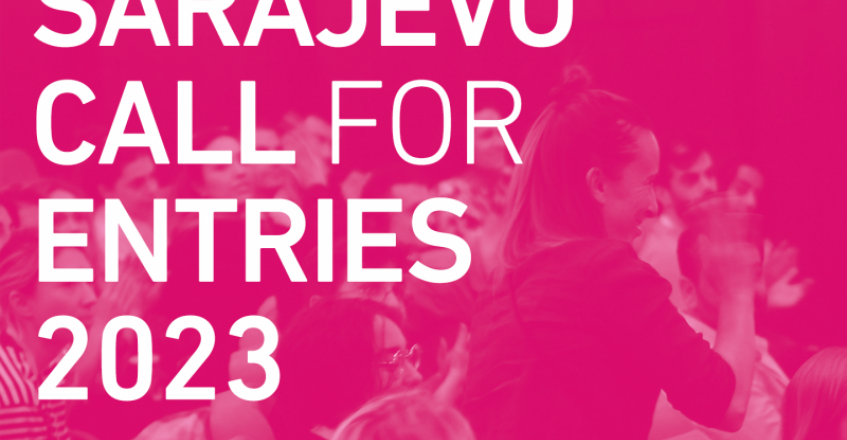 The Sarajevo Film Festival is calling on emerging filmmakers and film critics from Southeast Europe and Southern Caucasus to submit entries for the seventeenth edition of Talents Sarajevo, titled "Stuck in the Middle: Filmmaking between NO and YES".

Talents Sarajevo will take place from August 12th to 18th, during the 29th edition of the Sarajevo Film Festival. Up-and-coming directors, producers, actors, scriptwriters, cinematographers, editors, and film critics from Albania, Armenia, Azerbaijan, Bosnia-Herzegovina, Bulgaria, Croatia, Cyprus, Greece, Georgia, Hungary, Kosovo*, Malta, Moldova, Montenegro, Northern Macedonia, Romania, Serbia, Slovenia, Turkey, and Ukraine are welcome to apply.

This year's Talents Sarajevo aims to explore how the different types of "NO" notoriously dominate filmmaking, but also to shed more light on the opposite answer that is less discussed: "YES." Making films is a creative process that involves many people and weaves entangled webs of power. It requires cooperation, where saying "YES" is as important and imbued with different meanings and effects as saying "NO." These two answers might appear as incompatible positions, and individuals might perceive themselves as caught between them, as if trapped and blocked. Instead of rehashing this paralyzing perception, Talents Sarajevo suggests that these answers can be seen as two sides of the same process: to accept or approve of something effectively means saying "NO" to another thing, and vice versa. Therefore, rather than deeming these two answers incompatible, Talents Sarajevo invites up-and-coming filmmakers to share their own stories of saying both "NO" and "YES" in their complex relationships and to hear from their more experienced colleagues as they tackle the same conundrum.

Talents Sarajevo, founded in collaboration with Berlin International Film Festival and Berlinale Talents, has become the foremost regional hub for meeting and training aspiring film professionals. Its mission is to provide unconditional support to up-and-coming filmmakers from the region by facilitating their creative and professional advancement and success through a program of master classes, project labs, lectures, discussions, and screenings.

The closing date for applications is May 3rd.

Please find more information and apply HERE.
The 29th Sarajevo Film Festival will take place from 11th to 18th August 2023.
CONTACT
Talents Administration
talents_sarajevo@sff.ba
* This label does not prejudge the status of Kosovo and is in accordance with Resolution 1244 and the opinion of the ICJ on Kosovo's declaration of independence