News
World premiere of the film MAY LABOUR DAY by Pjer Žalica closes the 28th Sarajevo Film Festival
The world premiere of film MAY LABOUR DAY by Bosnian-Herzegovinian director Pjer Žalica on August 19 will close the 28th Sarajevo Film Festival. The film will be shown as part of the Open Air Programme of the Sarajevo Film Festival.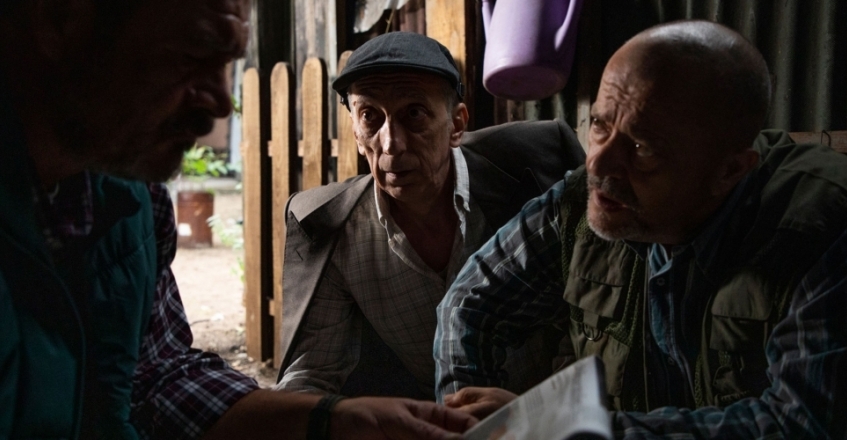 "Closing the Sarajevo Film Festival is an extraordinary honor and a novel experience. Both are prerequisites for tremendous jitters, but I believe that we will not fail the expectations of the audience and the greatness of the moment, because we have worked in a spirit of collective enthusiasm and love, convinced that we are telling an important story in the right way. I hope for good weather and good health, so that the closing will be a grand moment of the grand Festival. I thank everyone who worked and supported the film and the Sarajevo Film Festival which gave us the best possible circumstance to premiere it to viewers, for which, and for which, we made the film," said Pjer Žalica.

The plot of the MAY LABOUR DAY follows Armin, who, after ten years in Germany, returns to Bosnia in the dead of night. It's the May holidays, Armin just got married and he wants to surprise his father Fudo, but Fudo's not home. The neighbor says: "They arrested Fudo, who knows why." Chaos comes to the neighborhood. Fudo, a criminal?! Armin wants to know the truth, and the neighborhood wants to celebrate Labour Day.

The roles in the film were performed by: Muhamed Hadžović, Emir Hadžihafizbegović, Admir Glamočak, Boris Isaković, Aleksandar Seksan, Mirvad Kurić, Jasna Žalica, Tatjana Šojić, Dženita Imamović Omerović, Labina Mitevska, Vedran Đekić, Branka Katić, Ermin Bravo, Branimir Popović.

Online tickets the Sarajevo Film Festival Programmes are on sale from August 1 at 3 p.m. Physical tickets will be on sale at the Main Box Office (Bosanski kulturni centar, Branilaca Sarajeva 24) from Monday, August 8 at 10 am.