News
The Honorary Heart of Sarajevo to Michel Franco
Michel Franco, Mexican director, screenwriter and producer, was awarded the Honorary Heart of Sarajevo tonight, a recognition he was given at last year's, 26th Sarajevo Film Festival.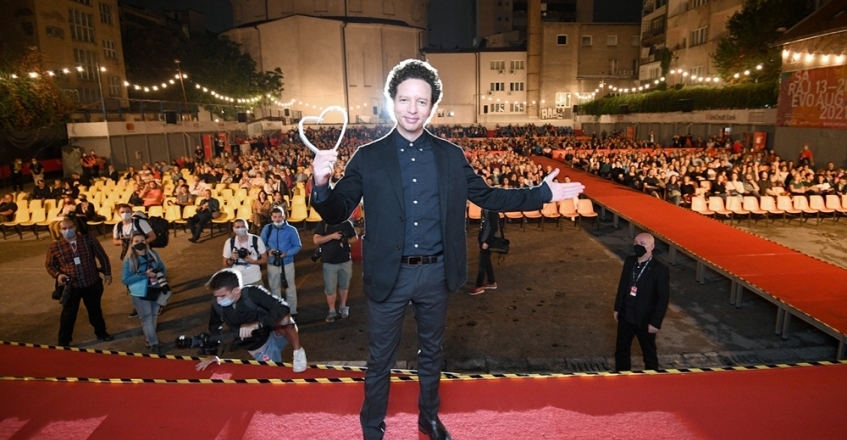 Franco wasn't present at the last year's Festival, which was held in online form because of the pandemic. The Honorary Heart of Sarajevo was awarded to Franco tonight (Tuesday, August 17.), at the Coca-Cola Open Air Cinema, before the screening of his film NEW ORDER at 20:30. The film premiered in Venice 2020, where the movie won the Silver Lion – Grand Jury Prize.
Franco was awarded the Honorary Heart of Sarajevo last year, on the 26th Sarajevo Film Festival in recognition of his outstanding contribution to film art, as well as for his support of the Festival.
NEW ORDER is a riveting, suspenseful dystopian drama in which a lavish upper-class wedding goes awry in an unexpected uprising of class warfare that gives way to a violent coup d'etat. As seen through the eyes of the sympathetic young bride and the servants who work for – and against – her wealthy family, NEW ORDER breathlessly traces the collapse of one political system as a more harrowing replacement springs up in its wake.
Franco visited Sarajevo for the first time in 2009 when his first feature film DANIEL AND ANA, which premiered in the Directors' Fortnight section at the Cannes Film Festival, was screened at the Sarajevo Film Festival.
On the 23rd Sarajevo Film Festival (2017) Franco was the president of the jury of the Competition Programme - Feature Film. His film LAS HIJAS DE ABRIL (APRIL'S DAUGHTER) was screened as part of the Open Air programme on the 23rd Sarajevo Film Festival, and won the jury award of the section Un Certain Regard at the Cannes Film Festival.
The 27th Sarajevo Film Festival takes place 13-20 August 2021.