News
CineLink Industry Days reveals projects selected for the Co-Production and Drama strands
With only one call for projects in 2021 CineLink Industry Days selected ten most promising feature films and six drama series from Southeast Europe.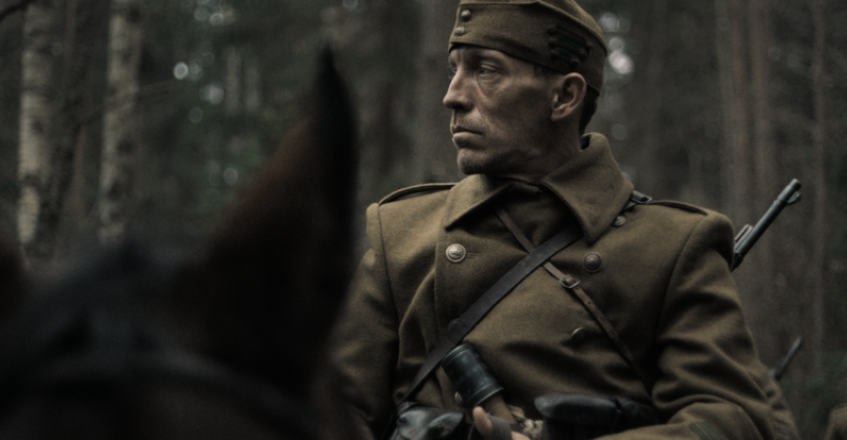 Selected projects are taking part in the CineLink preparatory workshop (June 7-25) ahead of their presentation in August 14-19, 2021.
The filmmakers and creators behind the selected projects will spend three weeks working with the CineLink staff and its regular team of tutors and consultants on further development of their projects.
Amra Bakšić Čamo, Head of CineLink said: "We are pleased to see that our sector is getting back on its feet and this year's selection of projects in both strands presents very strong, authentic voices across Southeast Europe, that are challenging realities that we live in. It seems that pandemics has sharpened our creative lenses and what connects all these projects is emphasis on the social and personal responsibility towards other, and urgency to be heard through strong, gripping cinematic storytelling. The co-production market line-up features first and second time directors' projects and their common trait is passion and thought-provoking. This year's CineLink Drama line-up is very diverse with established filmmakers and newcomers and it is a great indicator that this part of the industry is keeping its pace with the rest of the continent. "

CINELINK CO-PRODUCTION MARKET 2021:

EVERYTHING THAT'S WRONG WITH YOU
Director: Urša Menart
Writer: Urša Menart
Producer: Danijel Hočevar, Katja Lenarčič
Production company: VERTIGO
Country: Slovenia
When a girl she is friends with online gets seriously ill, MARUŠA moves across Europe to help her. But is her friend really sick or just suffering from the loneliness epidemic?

FORGET THE OCEAN, WHY NOT TRY SURFING THESE INSANE RIVER WAVES
Director: Marko Grba Singh
Writer: Marko Grba Singh
Producer: Dragana Jovović
Production company: NON-ALIGNED FILMS, BOCALUPO FILMS
Country: Serbia, France
A reconstruction of the 1957 encounter and relationship between director's Punjabi and Yugoslav grandparents set in the context of the contemporary post-Brexit crisis in the UK.

GAMBIT
Director: Konstantin Bojanov
Writer: Konstantin Bojanov, Petar Krumov
Producer: Katya Trichkova, Konstantin Bojanov
Production company: CONTRAST FILMS
Country: Bulgaria
NINA's life turns upside down when she finds herself at Rotterdam's Kunsthal the night two masked robbers break in, stealing six priceless masterpieces.

HESITATION WOUND
Director: Selman Nacar
Writer: Selman Nacar
Producers: Burak Çevik, Diloy Gülün
Co-producer: Guillaume de Seille
Production company: KUYU FILM
Country: Turkey, France
On the day of the sentencing hearing for a murder suspect whom attorney NESRIN believes is innocent and has been defending for a long time, she comes face to face with her conscience.

LUNATIC
Director: Igor Šterk
Writer: Igor Šterk
Producer: Petra Vidmar
Production company: A.A.C. PRODUCTIONS
Country: Slovenia
A humorous but heart-breaking family drama with three main actors, father, mother and son, who represent three forces within their household, while the sailing boat represents the fourth.

LUST
Director: Ralitza Petrova
Writer: : Ralitza Petrova
Producer: Poli Angelova
Production company: APORIA FILMWORKS
Country: Bulgaria
When a daughter becomes the unwitting heir to her estranged father, all she wants is to refusethe heritage, and get back to her life. But fate has other plans.

MAN IN A BLUE SWEATER
Director: Teymur Hajiyev
Writer: Teymur Hajiyev
Producer: Teymur Hajiyev, Eva Blondiau
Production company: FIL PRODUCTION, COLOR OF MAY
Country: Azerbaijan, Germany
A middle-aged photographer undergoes a strange ritual in order to connect to his wife, who untimely passed away after a close encounter with the mysterious creature called guleybani.

TEKBETEK
Director: Ismail Safarali
Writer: Ismail Safarali
Producer: Naila Safarali
Production company: GREEN GARDEN FILMS
Country: Azerbaijan
When 13 year old AGALI's classmate suddenly dies in the middle of a football game, he is forced to face a personal and public reckoning for his own role in the tragedy.

THREE MILES TO THE END OF THE WORLD
Director: Emanuel Parvu
Writer: Emanuel Parvu
Producer: Miruna Berescu
Production company: FAMART ASSOCIATION
Country: Romania
A gay teenager living in a small village in the Danube Delta is trapped in the local conservative community. Unfortunately for him, his loving parents prove they are part of that community, too.

VANJA
Director: Aleksandra Odić
Writer: Aleksandra Odić
Producer: Julia I. Peters
Production company: JIP FILM UND VERLEIH
Country: Germany
VANJA lives in Germany. When her father, who lives in Bosnia, falls seriously ill, she sets off on a journey to her old homeland. They both get a chance for reconciliation. 
CINELINK DRAMA 2021:

DOUBLE'S DILEMMA
Creators: Esra Saydam, Mauricio Leiva-Cock
Writers: Mauricio Leiva-Cock, Esra Saydam, Melis Aker, Murat Mentes (novel)
Producer: Atilla Salih Yücer, Juan Diego Villegas, Esra Saydam,
Production company: KARLAKUM FILM, FIDELIO FILMS, YAKA FILM
Country: Turkey, Colombia
The adventures of NUH (20s), an underground leader with albinism, who begins to work as a double for his anti-corruption mission after his best friend invents hyper-realistic masks. But his heart matters interfere and make him entangled in a dangerous and action-packed world.

HOOKED
Creator/Director: Adrian Sitaru
Writer: Adrian Sitaru
Producer: Anamaria Antoci
Production company: TANGAJ PRODUCTION, 4 PROOF FILM
Country: Romania
When a prostitute from the hidden past of a married couple comes back with an outrageous proposal, even murder is justified in exchange for survival.

JINX
Creator: Kristian Novak
Writers: Mario Kozina, Maja Pek-Brünjes
Producer: Danijel Pek
Production company: ANTITALENT
Country: Croatia
A Romani investigator is sent out to solve a crime case and restore balance in a town exhausted by racial intolerance. She will have to choose between the peace in the community and her own integrity.

THE GRAND TRIAL
Creator: Iván Szabó
Producer: Ádám Farkas
Production company: CINESUPER
Country: Hungary
In the grand blood libel case of 1880s Hungary, prosecution's crown witness, MORIC SCHARF (15) is ready to send his own father to the gallows unless star attorney EÖTVÖS halts insanity in the country.

TREASURE OF VELEŠ
Creator: Tina Šmalcelj
Producer: Tina Šmalcelj
Country: Bosnia and Herzegovina
When three teenagers go on a quest of finding a lost Bogumil treasure, they end up tangled in a dangerous world of secret societies, corruption, and long forgotten crimes.

TRIXY
Creator: Tudor Giurgiu
Writer: Cecilia Stefanescu, Tudor Giurgiu
Producer: Matei Truta
Production company: LIBRA FILM PRODUCTIONS
Country: Romania
A Romanian Nijinsky is oppressed by communists and forced to hide his sexual identity and emotions for decades. His journey mirrors all the tormented historical moments of the last century.