News
12th Human Rights Day
Under the auspices of the Kingdom of the Netherlands, the 26th Sarajevo Film Festival presents its 12th consecutive Human Rights Day programme, which will feature a screening of Vít Klusák's and Barbora Chalupová's CAUGHT IN THE NET and a panel discussion questioning internet freedom and safety.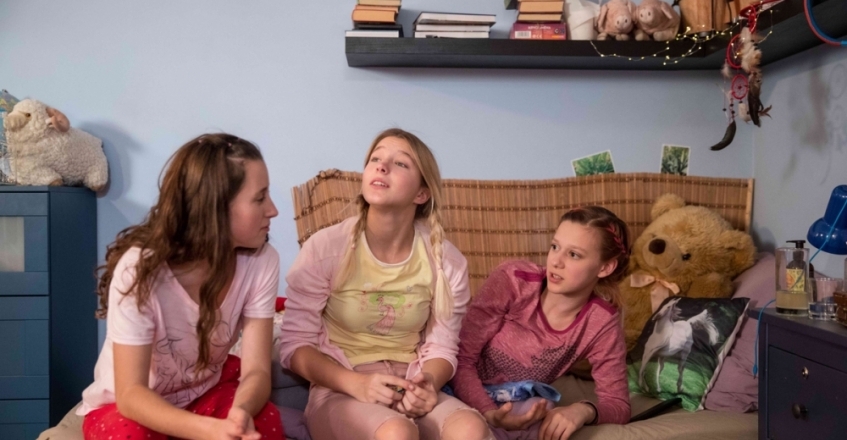 The film will be available for viewing at ondemand.sff.ba – Sarajevo Film Festival's online platform, and will also be accessible to visually impaired audience, with audio description in B/H/S provided in collaboration with Association "Novis". Human Rights Day panel discussion will be organized on Tuesday, August 18 at 12:00 CET via Zoom. The panel will be moderated by journalist and director Robert Zuber.

Internet freedom and safety

There are horrors you don't want to see, especially not in a film. Not in a fiction movie, and especially not in a documentary. Caught in the Net is one such documentary that, when you watch it, you deep down wish it had never been made. Not to conceal what is presented in the story, but because of the desire that such human horror doesn't exist. As a parent of two children, it was terribly stressful to accept the task of watching this film by the Czech directing duo Vít Klusák and Barbora Chalupova, and then, with a cool head, write a text about it and even present it at the Sarajevo Film Festival as part of the Human Right Days programme. Because, the documented story of three adult actresses, who, playing 12-year-old girls, are contacted by almost 2,500 adult men in just 10 days, who could be their fathers and grandfathers, speaks of one of the most heinous crimes of modern global civilization, which exists, and targets the most vulnerable every day - our children. This brilliant but also extremely difficult Czech film presents this scary story in a frighteningly universal way in which it does not matter that these imaginary girls are Czechs, and their paedophile persecutors are Czechs. Because, as the film draws you into the horror that exists around us minute by minute, they are becoming our daughters, our neighbours, all the unprotected children around us. And they - the persecutors - are becoming possible monsters all around us. Which, no matter how difficult and painful, it is important to talk about in order to clearly warn about these predators. Showing this film thus precludes any possibility of relativizing the existence of this heinous act, or, God forbid, any possibility of justifying or understanding it. A child's human right to a normal life is one of the basic rights that we as a society must defend. By all available means. And thus also with a courageous film like this. It is important to me to have had the opportunity to watch it today. It is important for as many viewers as possible to watch it. Therefore, it is extremely important to have been made. And that is why, no matter how painful it is for me as a viewer, the author of this text, I am extremely proud that we can present this film as part of the Human Right Day at this year's Sarajevo Film Festival. Because. we can defend our children without turning our heads away from what is happening to them. By being with them, whenever they need it. Robert Zuber

CAUGHT IN THE NET
Czech Republic, Slovakia, 2020, Colour, 100 min.
Director: Barbora Chalupová, Vít Klusák
Cast: Tereza Těžká, Anežka Pithartová, Sabina Dlouhá
This documentary delivers the gripping drama of the protagonists playing young girls, from casting to face-to-face meetings with predators (watched by security and six hidden cameras). Predatory tactics are gradually turned against perpetrators and hunters become hunted.