News
Docu Talents from the East 2020
Organised by the Ji.hlava International Documentary Film Festival, Docu Talents from the East presents upcoming documentary films from Central and Eastern Europe.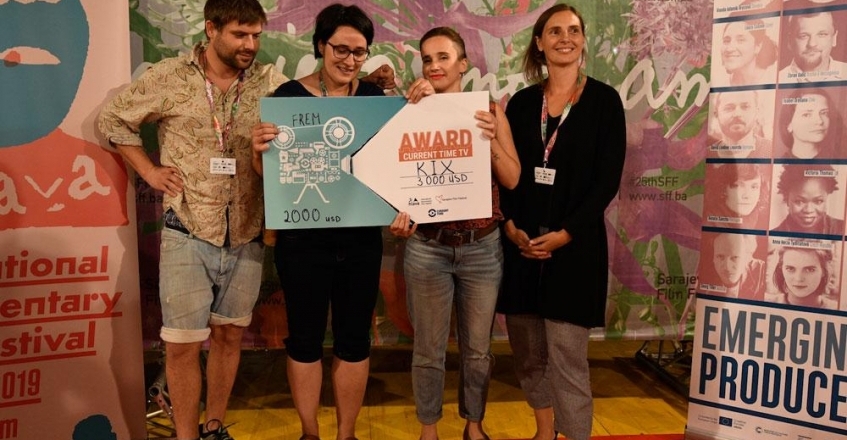 This year's selection, which features very diverse projects from Croatia, Czech Republic, Hungary, Poland, Romania, Russia, Slovakia and Ukraine, confirms again that many remarkable and creative filmmakers emerge in the region of Central and Eastern Europe. We hope that the Docu Talents presentations will again help them to enter the festival circuit and reach their audiences, as it has been the case in the past years.

THE COMMUNE
Director: Jakub Julény
Producer: Barbara Janišová Feglová
Production Company: HITCHHIKER CINEMA
Country: Slovakia, Czech Republic
They became outsiders of their own free will, so that they could live freely on the margins of society and become creators of their own selves.

ELEVATION
Director / Producer: Max Rudenko
Production Company: PARADOX FILM
Co-production Company: PERIPATOS FILM SRL, PLESNAR & KRAUSS FILMS SP. Z O.O., DOC VOSTOK 
Country: Ukraine, Romania, Poland
A story of a ski jumper who does not know how to land.

EVERYBODY IS OK
Director: Katya Zayaz, Alexander Pukhov
Producer: Anastasia Rytsina
Production Company: GORKY FILM STUDIO
Country: Russia
Old shepherd loses his memory. Soon he will lose the last link with reality: his routes, as in 2020 waters of Tigris River will flood Hasankeyf — one of the oldest human settlements in Mesopotamia.

LANDSCAPE ZERO
Director: Bruno Pavić
Producer: Ivan Perić
Production Company: KAZIMIR
Country: Croatia
An unusual coexistance between people and industry in a small coastal area.

LETTER
Director: Carmen Tofeni
Producer: Ana Maria Pirvan
Production Company: ANCHOR FILMS
Country: Romania
A shocking news related to my father diagnoses with cancer takes me to journey where I discover our intimate desire for an hero.
 
THE MAN BEHIND THE MUSCLE
Director: Martin Mareček
Producer: Zdeněk Holý
Production Company: VERNES
Co-production Company: HBO
Country: Czech Republic
A film about a man who wanted to become Superman and instead became a genderman.
 
THE MOST BEAUTIFUL CITY IN THE WORLD
Director: Matouš Bičák, Marie-Magdalena Kochová
Producer: Mikulas Novotny
Production Company: BACKGROUND FILMS
Country: Czech Republic
Houses, where nobody lives. Stores that nobody needs. Tourists in empty stage sets.

TRUST ME
Director: Joanna Ratajczak
Producer: Stanisław Zaborowski
Production Company: SILVER FRAME
Country: Poland
The Perfect couple of the 2st century - Alicja & Sebastian. Although they have everything; a happy relationship, wonderful kids, money, friends, but Sebastian comes up with a risky experiment.

MOTHERLANDS
Director: Gabriel Babsi
Producer: Agnes Horváth-Szabó
Production Company: ELF Pictures
Co-production Company: DOMESTIC FILM
Country: Hungary, Poland
This extremely personal portrait provides a never-seen point of view on the refugee crisis. Shot in the Ivory Coast, Greece and Macedonia.