News
CineLink Drama 2020 – Call for Entries
Sarajevo Film Festival & CineLink Industry Days are announcing call for entries for CineLink Drama 2020. The project submission deadline is February 1, 2020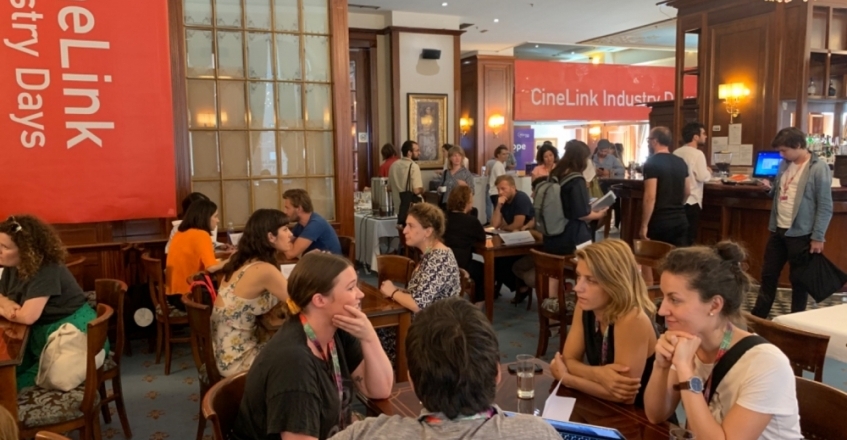 Devised as a development and co-financing forum of the CineLink Industry Days platform, the CineLink Drama presents around six brand-new high-end series projects from Southeast Europe to assembled regional and key European broadcasters, VoD and SVoD operators, and distributors in open pitch presentations followed by a Q&As and one-to-one meetings on request.
We are looking for new high-end series in development phase, the projects can be at a very early stage but should at least have a producer and creator attached when applying (writer is also invited for the CineLink Workshop). In order to apply it is required to send the following materials: project bible and treatment or the pilot script of the first episode (2 materials needed).

The final selection will be announced in March 2020. Selected projects will take part in the CineLink 4-day-long project development workshop in first half of April 2020 to work with script and commissioning editors, discuss their financing and production plans, devise marketing strategies and work on the general presentation of their projects with top industry professionals. CineLink's dedicated team will regularly follow up with the filmmakers from April to July 2020 to prepare their participation in the CineLink Industry Days event during the 26th Sarajevo Film Festival (August 15-20, 2020). Prior to the open presentation in August, projects receive pitching, production and distribution consultations.

By taking part in CineLink Drama you will:
• Get a chance to further develop your project with prominent script consultants, commissioning editors and other film professionals;
• Present your project in the open pitching session to the regional and European decision makers, followed by one-on-one meetings;
• Gain insights in the TV drama series landscape;
• Gain international visibility for your project;
• Get a chance to win a CineLink Drama development award.
In order to apply, please click here.
The official language of the CineLink Drama programme is English, therefore the application and all other required materials must be submitted in English language.

We are looking forward to reading your projects!
If you have any questions, please contact us at industry@sff.ba.