News
STITCHES shown at the Raiffeisen Open Air Cinema
At the Raiffeisen Open Air Cinema, the Festival audience had a chance to watch the film STITCHES, directed by Miroslav Terzić, from screenplay by Elma Tatagić. The Europa Cinemas association has proclaimed STITCHES the best film of this year's Panorama section at the Berlinale.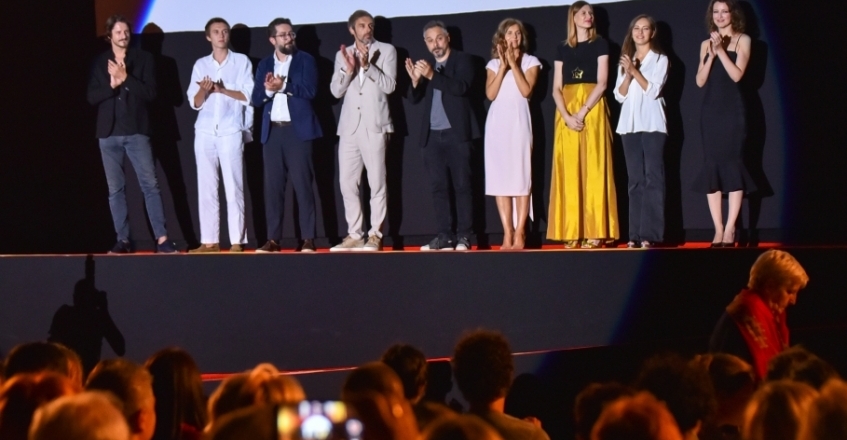 After the film, the director Miroslav Terzić, actress Snežana Bogdanović, and the rest of the team greeted the audience at Raiffeisen Open Air Cinema.
When seamstress Ana places a cake on the kitchen table, her adolescent daughter Ivana merely shakes her head and turns away. Her husband Jovan also wants her to drop the subject. With this gesture, Ana celebrates the birthday of her son who, according to the hospital, died immediately after he was born. He would be twenty years old now. Ana shares the fate of many other Serbian women who believe they had their newborns stolen from them so the infants could be given up for illegal adoption for money. A new clue gives Ana reason to hope again.
You can watch the movie in one of the following showings.
Director: Miroslav Terzić
Cast: Snežana Bogdanović, Marko Baćović, Jovana Stojiljković, Vesna Trivalić, Dragana Varagić, Pavle Čemerikić