News
The Regional Premiere of TAKE ME SOMEWHERE NICE
Tonight, as part of The Competition Programme – Feature Film, the regional premiere of TAKE ME SOMEWHERE NICE was held at the National Theatre.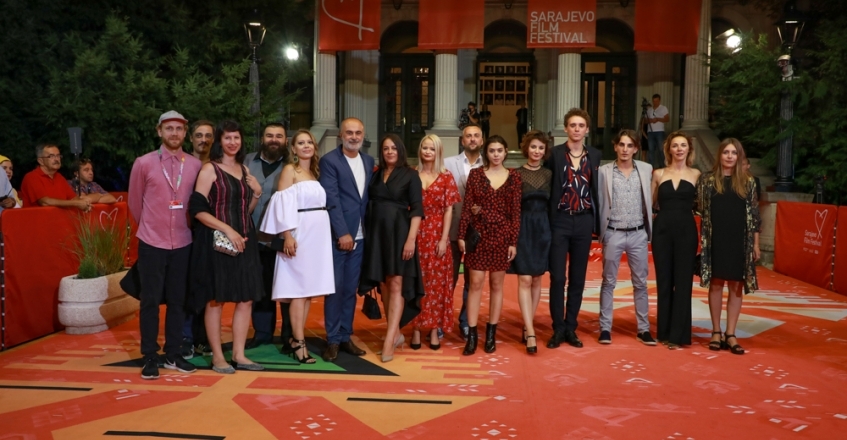 The movie by the Dutch Bosnian director, Ena Sendijarević, had its world premiere at the Film festival in Rotterdam where it won the main prize.
On the verge of adulthood, Alma leaves her mother's home in the Netherlands and travels to her native Bosnia to visit the father she has never met. But from the very start, nothing goes as planned. Her cousin Emir gives her a frosty reception and mocks her easy life in the West. At the same time, undeniable sexual chemistry leads Alma into a passionate relationship with Emir's best friend, the troublemaker Denis. As the obstacles mount, Alma remains fearlessly determined to follow her plan and find her father. High on the reckless energy of youth and the rush of adult discovery, the rebellious trio embark on an adventure, taking an increasingly unpredictable road trip through the scorching Bosnian heartland. Over the course of the journey, Alma will learn to accept and understand herself, and embrace all challenges that come her way.
You can watch the movie in one of the following
showings
.
Director: Ena Sendijarević
Cast: Sara Luna Zorić, Lazar Dragojević, Ernad Prnjavorac, Sanja Burić, Jasna Ðuričić, Mario Knezović, Emir Hadžihafizbegović, Ivana Vojinović