News
PARASITE shown at the Raiffeisen Open Air Cinema
The South Korean film PARASITE, for which director Bong Joon-ho won this year's Cannes Palme d'Or, was shown tonight at the Raiffeisen Open Air Cinema.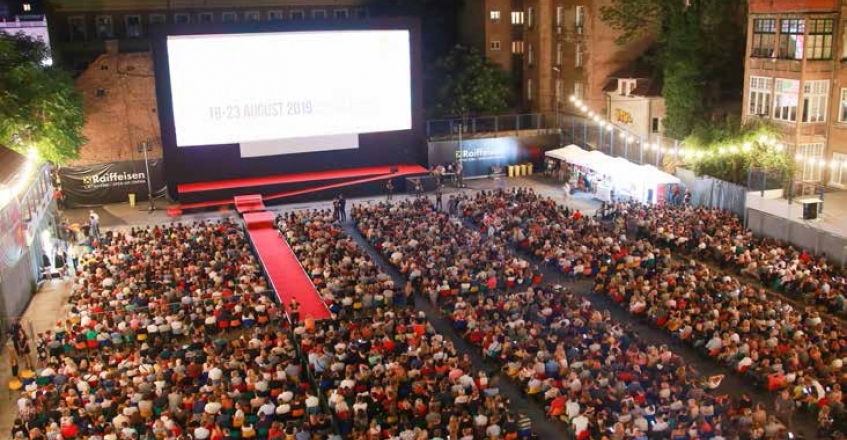 Bong Joon-ho is also known for his films MEMORIES OF MURDER, THE HOST and SNOWPIERCER.
Ki-taek's family of four is close, but fully unemployed, with a bleak future ahead of them. The son, Ki-woo, is recommended by his friend, a student at a prestigious university, for a well-paid tutoring job, spawning hopes of a regular income. Shouldering the expectations of his entire family, Ki-woo heads to the Park family home for an interview. Arriving at the house of Mr. Park, the owner of a global IT firm, Ki-woo meets Yeon-kyo, the beautiful young woman of the house. But following this first meeting between the two families, an unstoppable string of mishaps lies in wait.
You can watch the movie in one of the following
showings
.
Director: Joon Ho Bong
Cast: Kang Ho Song, Sun Kyun Lee, Yeo Jeong Cho, Woo Shik Choi, So Dam Park, Jung Eun Lee, Hyae Jin Chang