News
Open Air Programme 2019
Alongside the world premiere of THE SON by Ines Tanović, which is set to open the 25th Sarajevo Film Festival on August 16th as part of the Competition Programme - Feature Film, seven films will be screened in the Festival's Open Air Programme, including the recent winners of some of the top film prizes.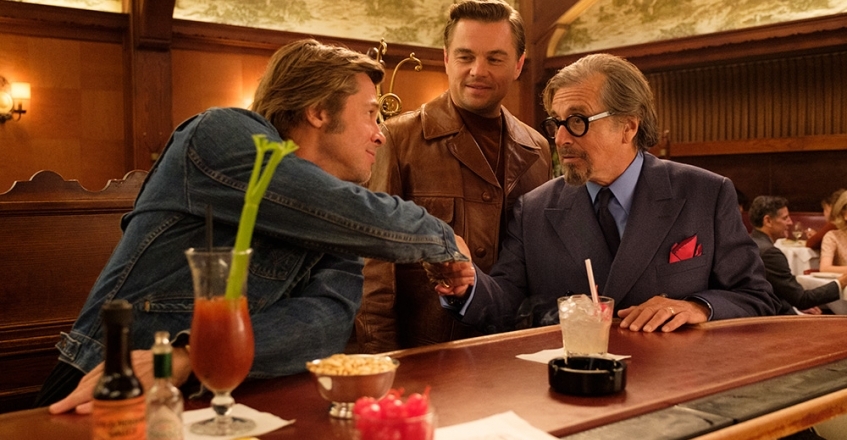 Friday, August 16
THE SON / SIN
Bosnia and Herzegovina, Croatia, Romania, Slovenia, Montenegro, 2019, 106 min
Director: Ines Tanović
Cast: Dino Bajrović, Snežana Bogdanović, Uliks Fehmiu, Emir Hadžihafizbegović, Lidija Kordić, Hamza Ajdinović, Lazar Dragojević, Kemal Rizvanović, Enes Kozličić, Ermin Bravo, Maja Izetbegović, Jernej Kogovšek, Izudin Bajrović, Admir Glamočak, Milivoj Beader, Daria Lorenci Flatz, Davor Golubović, Nina Violić, Ejla Bavčić, Emina Muftić, Maja Salkić, Arma Tanović Branković, Elma Ahmetović, Elma Juković, Mirza Tanović, Igor Skvarica, Jasna Ornela Bery
Arman is about to turn 18. He was adopted as a baby by Jasna and Senad, who were unable to have children of their own. However, four years after the adoption, Jasna gives birth to Dado. Throughout his life, Arman has had a hard time coping with being an adopted child. Full of explosive energy, he constantly gets in trouble together with his schoolmates.
Saturday, August 17
PAIN AND GLORY / DOLOR Y GLORIA
Spain, 2019, 113 min
Director: Pedro Almodóvar
Cast: Antonio Banderas, Asier Etxeandia, Leonardo Sbaraglia, Nora Navas, Julieta Serrano, César Vicente, Asier Flores, Penélope Cruz, Cecilia Roth, Susi Sánchez, Raúl Arévalo, Pedro Casablanc, Julián López
PAIN AND GLORY talks about creation, about the difficulty of separating it from one's own life, and about the passions that give it meaning and hope. In recovering his past, Salvador finds the urgent need to recount it – and in that need, he also finds his salvation.
AWARDS:
Cannes Film Festival 2019: Best Actor (Antonio Banderas), Best Soundtrack
Internationnal Cinephile Society Awards 2019: Best Actor, Prix du Jury
Sunday, August 18
LES MISÉRABLES
France, 2019, 102 min
Director: Ladj Ly
Cast: Damien Bonnard, Alexis Manenti, Djibril Zonga, Issa Perica, Al-Hassan Ly, Steve Tientcheu, Almamy Kanoute, Nizar Ben Fatma, Raymond Lopez, Luciano Lopez, Jaihson Lopez, Jeanne Balibar, Omar Soumare, Sana Joachaim, Lucas Omiri
Stéphane has recently joined the Anti-Crime Squad in Montfermeil, in the suburbs of Paris, where Victor Hugo set his famed novel "Les Misérables". Alongside his new colleagues Chris and Gwada – both experienced members of the team – he quickly discovers tensions are running high among local gangs. When the trio find themselves overrun during the course of an arrest, a drone camera captures the encounter, threatening to expose the reality of everyday life.
AWARDS:
Cannes Film Festival: Jury Prize
Durban International Film Festival: Best Film, Best Screenplay
THE GUESTS OF OPEN AIR PROGRAMME:
Ladj Ly, director
Damien Bonnard, actor
Alexis Manenti, actor
Djibril Zonga, actor
and film crew
Monday, August 19
PARASITE / GISAENGCHUNG
South Korea, 2019, 131 min
Director: Joon Ho Bong
Cast: Kang Ho Song, Sun Kyun Lee, Yeo Jeong Cho, Woo Shik Choi, So Dam Park, Jung Eun Lee, Hyae Jin Chang
Ki-taek's family of four is close, but fully unemployed, with a bleak future ahead of them. The son, Ki-woo, is recommended by his friend, a student at a prestigious university, for a well-paid tutoring job, spawning hopes of a regular income. Shouldering the expectations of his entire family, Ki-woo heads to the Park family home for an interview.
AWARDS:
Cannes Film Festival 2019: Palme d'Or Award
International Cinephile Society Awards 2019: Best Director
Sydney Film Festival 2019: Best Film
Tuesday, August 20
STITCHES / ŠAVOVI
Serbia, Slovenia, Croatia, Bosnia and Herzegovina, 2019, 105 min
Director: Miroslav Terzić
Cast: Snežana Bogdanović, Marko Baćović, Jovana Stojiljković, Vesna Trivalić, Dragana Varagić, Pavle Čemerikić
When seamstress Ana places a cake on the kitchen table, her adolescent daughter Ivana merely shakes her head and turns away. Her husband Jovan also wants her to drop the subject. With this gesture, Ana celebrates the birthday of her son who, according to the hospital, died immediately after he was born. He would be twenty years old now.
AWARDS:
Berlin International Film Festival 2019: Europa Cinemas Label Prize - Best European film in the Panorama section
FEST International Film Festival (Belgrade): FIPRESCI Serbia Award "Dinko Tucakovic", Jury Prize - National Program, Nebojsa Djukelic Foundation Award
Pula Film Festival – Best screenplay (Elma Tataragić)
Lecce European Film Festival – Best screenplay (Elma Tataragić)
Beijing International Film Festival 2019 - Best new screenwriter (Elma Tataragić)
Las Palmas Film Festival – Best actress – Snežana Bogdanović, Dunia Ayaso Award- Elma Tataragić
THE GUESTS OF OPEN AIR PROGRAMME:
Miroslav Terzić, director
Snežana Bogdanović, actress
and film crew
Wednesday, August 21
TO MORA BITI RAJ / IT MUST BE HEAVEN
France, Qatar, Germany, Canada, Turkey, Palestine, 2019, 97 min
Director: Elia Suleiman
Cast: Elia Suleiman, Tarik Kopti, Kareem Ghneim, George Khleifi, Ali Suliman, Fares Muqabaa, Yasmine Haj, Nael Kanj, Asmaa Azaizy, Grégoire Colin, Vincent Maraval, Claire Dumas, Antoine Cholet, Eric Cornet, Yumi Narita, Kengo Saito, Stephen McHattie, Raïa Haïdar, Fadi Sakr, Kwasi Songui, Guy Sprung, Nancy Grant, Alain Dahan, Gael García Bernal
Elia Suleiman escapes from Palestine seeking an alternative homeland, only to find that Palestine is trailing behind him. The promise of a new life turns into a comedy of errors: however far he travels, from Paris to New York City, something always reminds him of home.
AWARDS:
Cannes Film Festival 2019: Special Mention, FIPRESCI Prize for Best Film in Competition
THE GUEST OF OPEN AIR PROGRAMME:
Elia Suleiman, director
Thursday, August 22
LA BELLE ÉPOQUE
France, 2019, 115 min
Director: Nicolas Bedos
Cast: Daniel Auteuil, Guillaume Canet, Doria Tillier, Fanny Ardant, Pierre Arditi, Denis Podalydès, Jeanne Arènes, Bertrand Poncet, Michaël Cohen
Sixty-something Victor has his life turned upside down the day that Antoine, a flourishing entrepreneur, offers him a unique new brand of entertainment. Using a combination of theatrical artifice and historical re-enactment, Antoine's company provides its clients with the opportunity to delve back into the period of their choice. Victor decides to relive the most memorable week of his existence, forty years earlier, when he met the love of his life.
Friday, August 23
ONCE UPON A TIME ... IN HOLLYWOOD
USA, United Kingdom, 2019, 159 min
Director: Quentin Tarantino
Cast: Brad Pitt, Leonardo DiCaprio, Margot Robbie, Al Pacino, Kurt Russell, Luke Perry, Dakota Fanning
A faded television actor and his stunt double strive to achieve fame and success in the film industry during the final years of Hollywood's Golden Age in 1969 Los Angeles, at the height of hippy Hollywood. The lead characters are Rick Dalton, former star of a Western TV series, and his long-time stunt double Cliff Booth. Both are struggling to make it in a Hollywood they no longer recognize. But Rick has a very famous next-door neighbor… Sharon Tate.
AWARDS:
Cannes Film Festival 2019: Palm Dog
Golden Trailer Awards 2019: Golden Trailer
International Cinephile Society Awards 2019: ICS Award – Best Screenplay
On-line ticket sales open on August 3, 2019 at 12:00.


Individual ticket sales open at Main
Box Office
on
August 9, 2019 at 10:00
.