News
Competition Programme – Short Film Jury 2019
Producer Dominique Welinski, actress Eva Röse and director and screenwriter Ognjen Glavonić will serve on the jury of the Competition Programme - Short Film of the 25th Sarajevo Film Festival. They will decide the winner of the Heart of Sarajevo for Best Short Film, which will be eligible for consideration in the Animated Short Film/ Live Action Short Film categories of the Academy Awards®.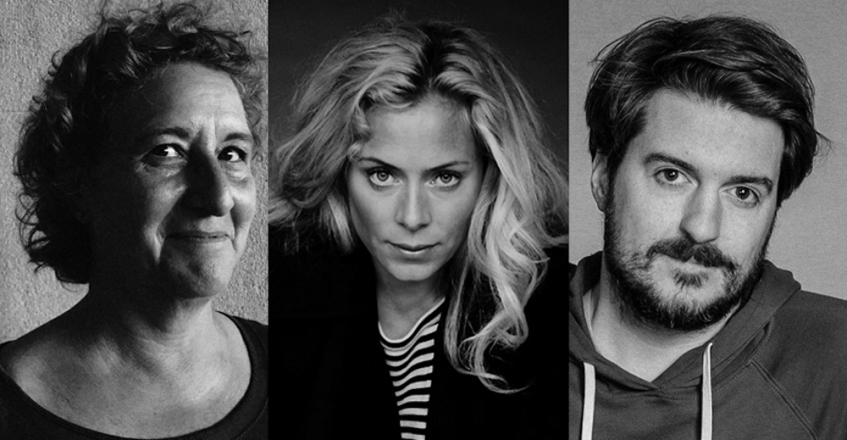 Dominique Welinski
Producer, France
In 2012, after more than 20 years in distribution, Dominique Welinski founded DW, a production company. Since then, she curates and produces the Factory for Director's Fortnight in Cannes. After Taipei, Nordic, Chile, South Africa, Lebanon and Tunisia, in 2019, Factory is in South East Europe. She did produce or co-produce among others: Sanjeewa Pushpakumara's Burning Birds, Alireza Khatami's Oblivion Verses, Midi Z's Road to Mandalay, John Tengrove's The Wound, Suba Sivakumaran's House of my Fathers and Yona Rozenkier's The Dive. DW is actually developing films in Sri Lanka, Bangladesh, Israel, South Africa, Kenya and Bhutan…
Eva Röse,
Actress, Sweden
Eva Röse is a critically acclaimed Swedish actress.
She has starred in over 50 feature film and TV productions and has acted in over 20 stage productions at the Royal Dramatic Theater in Stockholm and the Stockholm City Theater.
Eva Röse received a MFA at the Royal Academy of Dramatic Art in Stockholm in 1998 and in 1997 her breakthrough came as the female lead 'Betty' in the TV- drama BLUE FLOWERS OF DESIRE directed by Láurus Oskarsson.
In 2006 Eva was selected as Shooting Star by the European Film Promotion.
Eva Röse is mostly celebrated for her diversity and her ability to master all genres of film and theater. To mention a few, Eva is known for her roles in feature films KOPPS directed by Josef Fares, the fierce heroine Lova in STORM by Mårlind/Stein and for her role as 'Niska' in TV-series REAL HUMANS directed by Harald Hamrell. Two Eva Röse's most recent productions include TV-series HONOUR, where she plays one of the lead roles and the international feature film THE POSTCARD KILLINGS directed by Danis Tanović. Eva Röse is currently featured in feature film END OF THE DAY directed by Stefan Jarl and in TV-series THE DAYS THE FLOWERS BLOOM and in HELT PERFEKT, where she plays the female lead.
Eva was awarded "Voice of the year" 2018 for her strong and fearless activism in the MeToo-movement and for the future of female filmmakers and actors.
Ognjen Glavonić
Director and screenwriter, Serbia
Ognjen Glavonić is a filmmaker from Pančevo, Serbia. His films were shown at festivals in Cannes, Berlin, Toronto, Rotterdam and numerous others, winning several awards. His work was also shown at places like MOMA, MOMI and Lincoln Center in New York, Pompidou Center in Paris, ICA in London… Glavonić is also the director and co-founder of Pančevo Film Festival. Filmography: ŽIVAN PUJIĆ JIMMY / documentary (2009), RHYTHM GUITAR, BACKING VOCALS / short fiction (2010), MADE OF ASHES / short fiction (2012), ŽIVAN MAKES A PUNK FESTIVAL / documentary (2014), DEPTH TWO / documentary (2016), THE LOAD / feature (2018).