News
Matteo Garrone's DOGMAN at Raiffeisen Open Air Cinema
After GOMORRAH, Matteo Garrone returned to Sarajevo Film Festival with a new hit - film DOGMAN, which was screened tonight within the Open Air Programme. Lead actors Marcello Fonte, who won the Palme d'Or for Best Actor at this year's Cannes Film Festival for this role, and Edoardo Pesce greeted the audience. They came to Sarajevo together with film's casting director Francesco Vedovati.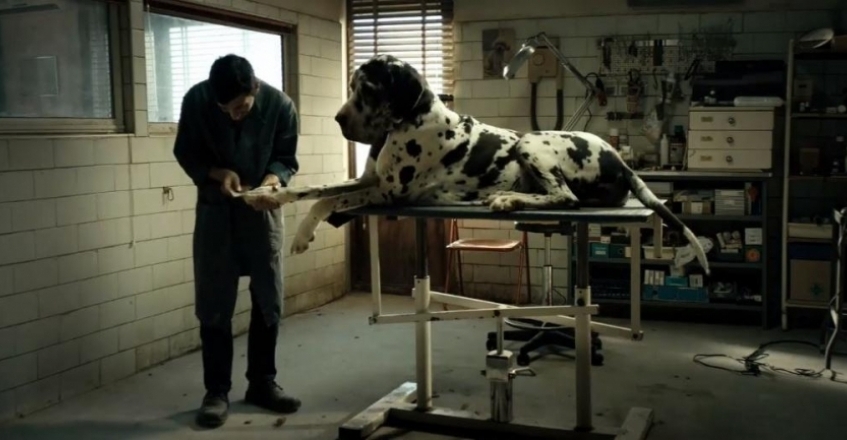 Besides Palme d'Or, Fonte was awarded for Best Actor by International Cinephile Society (ICS Cannes Award). "Dogman" also won numerous Italian National Syndicate of Film Journalists Silver Ribbon awards: for Best Film – Matteo Garrone, for Best Actor – Marcello Fonte and Eduardo Pesce, for Best Producer – Matteo Garrone, Paolo Del Brocco, Archimede, and Rai Cinema, for Best Casting Director – Francesco Vedovati, for Best Editing – Marco Spoletini, for Best Director – Matteo Garrone, for Best Production Design – Dimitri Capuani, and for Best Sound – Maricetta Lombardo.
"Dogman" is a story about Marcello, a tiny, harmless and gentle divorced man who spends his days working at his modest dog-grooming parlor and trying to be the best father possible to his young daughter Sofia, whom he adores. Unexpectedly, he finds himself involved in a perilous, oppressed relationship with Simone, a bully who terrorizes the entire community.
Together with abovementioned Marcello Fonte and Eduardo Pesce, the cast of the film includes Nunzia Schiano, Adamo Dionisi, Francesco Acquaroli, Alida Baldari Calabria, and Gianluca Gobbi.
DOGMAN
had its world premiere at the Cannes Film Festival.