News
10th Human Rights Day
The rise of nationalism in Europe - a test of European humanitarianism and values?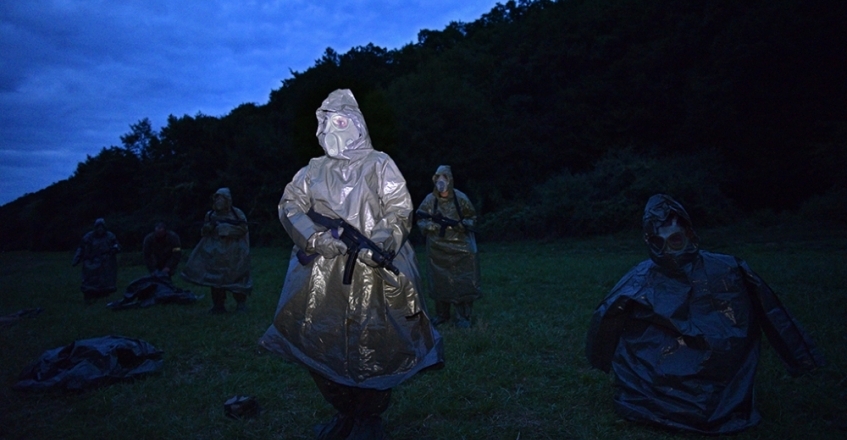 Monday, 13 August, 2018
Moderator: Robert Zuber
On 10 December, 1948, the world said "Never again" and passed the Universal Declaration of Human Rights. The world believed that all the evil that preceded would never happen again. Seventy years later, are we living in a global society that seems to have forgotten the reasons for the creation of the Declaration and its content?
And when speaking of the Old Continent, is Europe standing before new and decisive moments that will determine whether its values, which are basically most advocated by the European Union member countries, are still valid? The rise of nationalist parties, such as the AfD in Germany, the Marine Le Pen National Rally Party in France, the new government in Italy and Orban's Hungary, points at a kind of 1990s Balkanisation in Europe today. The migrant crisis strengthens the rise of nationalism, not as an unwanted subcultural phenomenon, but using the leverage of democracy and parliamentarism through electoral processes. Is there a reflection of these trends in the Balkans? The region which has not yet solved all of its mutual issues and many of whose countries are currently aspiring to European Union membership? Furthermore, do the current European Union members (still) really want the Balkan countries among its member states?
What we see in the Czech film is how a tolerated militarisation in the form of sporadic movements on the edges of social community is nowadays increasingly becoming a legitimate political option; one that, as we see in Italy and Hungary, eventually becomes mainstream politics, thereby taking over power and shaping new social norms. Can we also talk about sporadic incidents of (para)militarisation in the Balkans and in Bosnia and Herzegovina?
How does Europe deal with these new cards on the table and is the nominal value code of the Old European Lady threatened by a completely new political environment, one that seems to appear more and more often on the radar of the societies in which we live on the European continent?
When the War Comes / Až přijde válka
Czech Republic, Croatia, 2018, 76 min.
Director: Jan Gebert
At first glance, Peter has the life of a typical European teenager – he lives with his parents, he has a pretty girlfriend, he got into college. However, his real life is elsewhere – as the head of a paramilitary group called Slovenskí branci, which recruits hundreds of Slovak teenagers with the silent approval of authorities. The group's goals are simple – to prepare for wartime, and to create a model community based on military drill, obedience, and fear. Peter dreams that one day he will be able to persuade the entire society to embrace this ideology – as a great politician.