News
Dealing with the Past
Dealing with the Past programme is a selection of recent films that tackle painful events of recent history.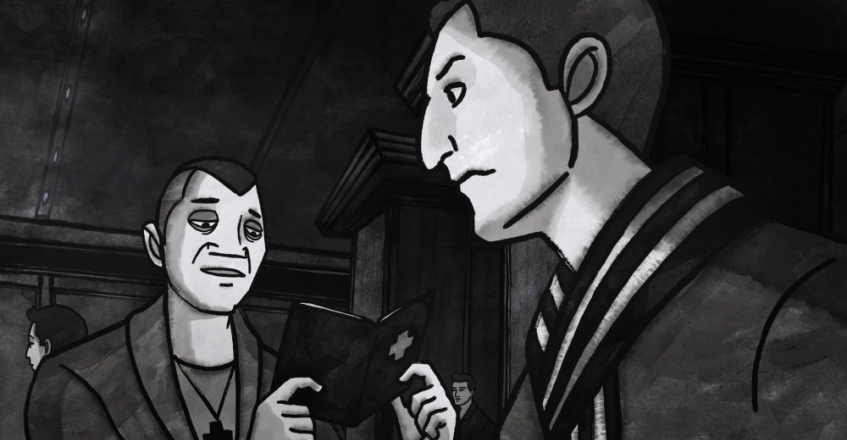 In 1991, Christian Wurtenberg, a 26-year-old reporter from Switzerland and the protagonist of Anja Kofmel's feature-length debut CHRIS THE SWISS, took a train from his hometown to war-torn Yugoslavia. In his diary, he noted that the sense of war became noticeable with every passing mile. "With each stop," he wrote, "the train empties out a little more, until only a few shady characters remain."
More than two decades later, it feels as though we are still on that same ride – except that now, with every stop, the train gets more crowded. The seats are occupied by human-rights organisations, lawyers, politicians, those directly afflicted by war, and many others who are still trying to cope with the perplexing legacy of the Yugoslav conflicts. Walking in the aisles are also filmmakers, regional and international, who use the possibilities of cinema to open up space where these various, sometimes contradictory voices and experiences, can be reflected upon, debated, and, above all, heard.
Such a polyphony of voices is exactly what we encourage with the Dealing with the Past programme, a selection of recent films that tackle painful events of recent history. The subjects they explore are different, as are their aesthetic approaches. Investigative documentary, animation, theatre that crashes through the fourth wall, and reality-based fiction are used to confront viewers with unsolved war crimes, ethnic hatred, resurgent nationalism, and many wounds that have yet to heal. This year, the programme has expanded to include experiences of facing up to the past in countries like Romania and Slovakia, ranging in time from World War II to the 1968 occupation of Czechoslovakia.
In addition to this film programme, the Sarajevo Film Festival is for the third time organising the True Stories Market, a unique event that connects filmmakers with organisations that document and research the Yugoslav Wars. Five stories from the period will be presented during CineLink Industry Days; in order to facilitate their transition from the market to the screen, after the Festival an open call will invite filmmakers to apply to execute a project inspired by one of them. The Heartefact Fund will award a €3,000 grant to support further research.
The films selected for Dealing with the Past had their premieres at prestigious film festivals, and, in addition to critical acclaim, they won prizes ranging from Best Film (I DO NOT CARE IF WE GO DOWN IN HISTORY AS BARBARIANS at the Karlovy Vary International Film Festival and THE OTHER SIDE OF EVERYTHING at the International Documentary Film Festival Amsterdam) to special mentions (SRBENKA at Visions du réel). Such prestige proves that these stories can cross regional borders, and incite emotion and spark conversation among wider audiences. With this in mind, the Sarajevo Film Festival has teamed up with the International Film Festival Rotterdam and its IFFR Live initiative, which will enable cinema-lovers in 15 cities across Europe to simultaneously enjoy the opening screening of Dealing with the Past. And what better film than CHRIS THE SWISS to take audiences on an investigative and heartbreaking journey to confront the past and its ghosts, which still haunt us in their search for understanding and reconciliation.
DEALING WITH THE PAST is a project of the Sarajevo Film Festival supported by the Robert Bosch Foundation.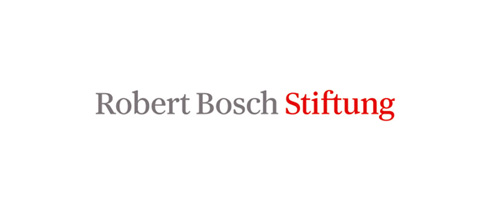 Maša Marković, Dealing with the Past Programme Manager
PROGRAMME:
Chris the Swiss
Switzerland, Croatia, Germany, Finland, 2018, 90 min.
Director: Anja Kofmel
Cast: Christian Chris Würtenberg, Anja Kofmel, Eduardo Rózsa Flores, Heidi Rinke, Julio César
I Do Not Care If We Go Down in History as Barbarians / Îmi este indiferent daca în istorie vom intra ca barbari
Romania, Czech Republic, France, Bulgaria, Germany, 2018, 139 min.
Director: Radu Jude
Cast: Ioana Iacob, Alexandru Dabija, Alex Bogdan, Ilinca Manolache, Șerban Pavlu, Ion Rizea, Claudia Ieremia, Bogdan Cotleț
Occupation 1968 / Okupácia 1968
Slovak Republic, Czech Republic, Poland, Bulgaria, Hungary, 2018, 130 min.
Director: Evdokia Moskovina, Linda Dombrovszky, Magdalena Szymkow, Marie Elisa Scheidt, Stephan Komandarev
Srbenka
Croatia, 2018, 72 min.
Director: Nebojša Slijepčević
Cast: Tatjana Dragičević, Nina Batinić, Lucia Filićić, Jana Mileusnić, Morana Mladić, Oliver Frljić, Marin Blažević, Jelen Lopatić, Ivana Roščić, Tanja Smoje, Nikola Nedić, Igor Kovač, Jurica Marčec, Ljerka Hribar, Sandra Dekanić, Denis Kirinčić, Renata Fugošić, Nenad Šegvić
The Other Side of Everything / Druga strana svega
Serbia, France, Qatar, 2017, 104 min.
Director: Mila Turajlić
TRUE STORIES MARKET
Please visit
www.sff.ba
for detailed information on selected projects.