News
Gala screening of BiH film BIRDS LIKE US to take place tonight
Gala screening of the animated feature BIRDS LIKE US, by the BiH duo of directors, Faruk Šabanović and Amela Ćuhara, is scheduled to be shown on the last evening of the Competition programme of the 23rd Sarajevo Film Festival in the National Theatre in Sarajevo.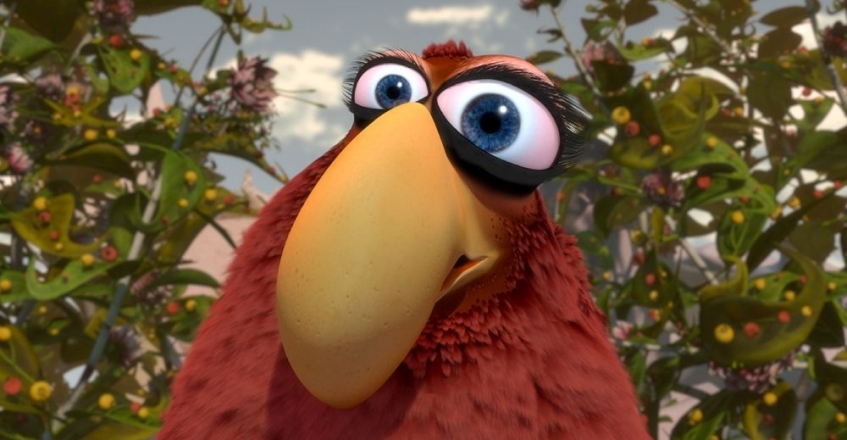 Flung out of the safe haven of Birdabad into a world tormented by horror, the lovely bird Hupu, her silent husband Hasan, their ever-helpful baby-bird Mi and the bird tyrant Kondor are forced on an epic journey to find their way home. Guided by a blind and enigmatic bat, whose gnomic utterances only make the motley band of birds all the more anxious and angry, they come to rely on each other with utmost reluctance. Only together do they stand a chance of escape.
Gala screening of the film begins at 22:30.
Director: Faruk Šabanović, Amela Ćuhara
Cast: Alicia Vikander, Jeremy Irons, Khalid Abdalla, Jim Broadbent, Sheridan Smith, Kevin Bishop, Christopher VIlliers, Ella Smith, Jay Villiers, Michele Austin, Dan Stevens, Oliver Villiers, Lola Hartstone-Kolovich, Catriona Paterson, Antonia Roupell, Harriet Barrow, Noah Hartstone-Kolovich, Janine Wetherall, Mark Spencer, Eli Hartstone-Kolovich, Izudin Bajrović, Zana Marjanović, Ermin Bravo, Jasenko Pašić, Zoka Ćatić, Alija Aljović, Muhamed Hadžović, Arma Tanović, Maja Salkić, Boris Ler, Sanin Milavić, Anur Ćuhara.
Faruk Šabanović
2017 – BIRDS LIKE US
Amela Ćuhara
2017 – BIRDS LIKE US
2013 – NEK JE ŽIVA GLAVA (short film)
2012 – PUT LJEPOTE ŽIVOTA (short doc.)
2009 – DJEVA OD JEZERA (documentary)
2008 – TRAGAČ (documentary)