News
World premiere of MEDA OR THE NOT SO BRIGHT SIDE OF THINGS
Another world premiere took place at the 23rd SFF. As part of the Competition programme, MEDA OR THE NOT SO BRIGHT SIDE OF THINGS, the first feature film of the Rumanian director Emanuel Pârvu, was shown tonight.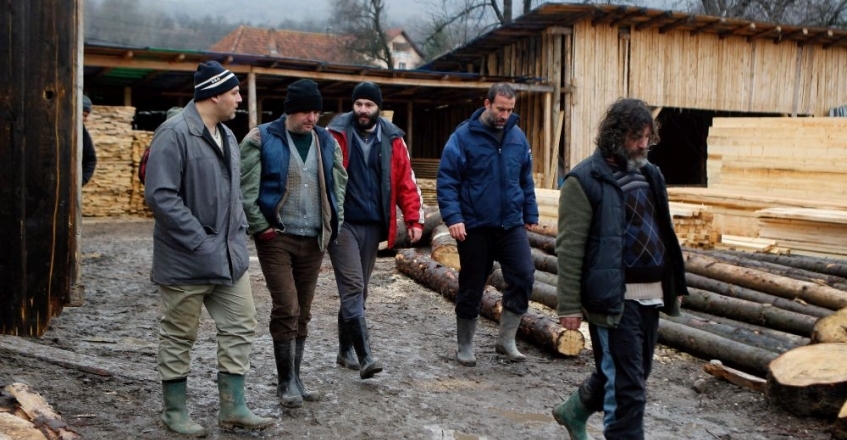 Doru is a lumberjack whose wife has recently died. As if his loss was not bad enough, he now faces another problem: he must send little Meda, a girl for whom his wife had been a maternal assistant for eight years, to the orphanage. There is a possibility that Doru can adopt Meda, but the paperwork is expensive, and he lives in a region where cutting wood and rearing cows are the only legal means of earning money. After trying everything in order to keep Meda, Doru realises he may have to step onto the wrong side of the law in order to succeed.
The film was shown in the National Theatre at 20:00.
Director: Emanuel Pârvu
Cast: Şerban Pavlu, Adrian Titieni, Florin Zamfirescu, Costel Caşcaval, Ion Sapdaru
Emanuel Pârvu
2017 – MEDA SAU PARTEA NU PREA FERICITA A LUCRURILOR / MEDA OR THE NOT SO BRIGHT SIDE OF THINGS
2013 – RETUR / SQUARE ONE (short film)
2012 – PUI, CARTOFI PRAJITI SI-O COLA / CHICKEN, FRIES AND COKE (short film)
2009 – O FAMILIE / A FAMILY (short film)