News
TV Drama, Funding and VR in Focus at CineLink Talks
CineLink Industry Days offers an extensive programme of masterclasses, seminars and debates, and this year's programme is now presented.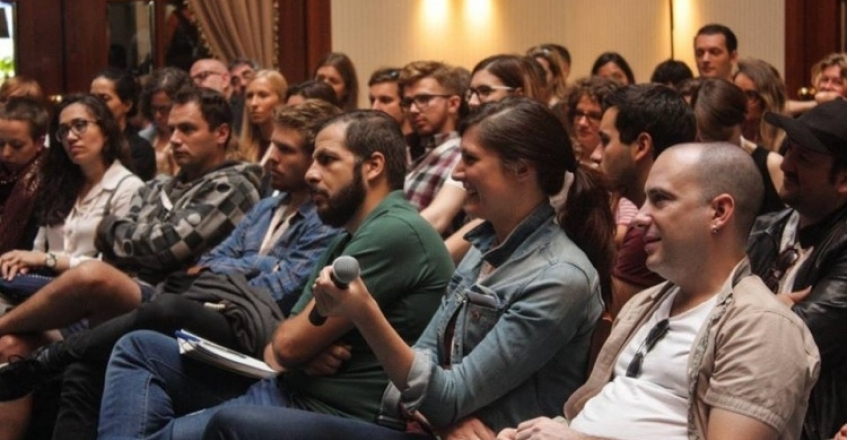 HBO, RTS, the European Film Market, Olsberg SPI, the International Film Festival Rotterdam, Europa Cinemas, major German funds and all regional film funds are just some examples of organisations that will take part in the programme, which takes place 12-16 August at the Hotel Europe and the Networks creative space.

Jovan Marjanović, Head of Industry, Sarajevo Film Festival, said:
- CineLink Talks is the stage for us to present a rich and diverse programme for everyone, from young filmmaker to experienced professional, on topics ranging from creative development to public policy. Our aim is to offer the regional and wider industry inspiration, training, capacity-building and knowledge-sharing.
- After the very positive response CineLink Drama met with last year, we have increased the number of sessions on television drama, and are thrilled to present a strong line-up of speakers from this field. We have for example partnered with MIDPOINT to arrange masterclasses and pitching.

The CineLink Talks programme consists of these strands:

- Regional Forum – talks on film policy and important Southeast European topics – this year including fiscal incentives, the impact of cultural events on the development of cities and regions, and the future of co-production with Germany.

- CineLink Drama – lectures and masterclasses on pitching, script development and more, presentations of new series from RTS, HBO sessions, and MIDPOINT pitches and seminars.

- Dealing with the Past / True Stories Market – presentation of the True Stories Market cases, masterclass with photojournalist Ron Haviv and professor Lauren Walsh.

- Avant Premieres – an Innovation Lab on creative ideas for the development of cinemas and exhibition, arranged in collaboration with Europa Cinemas.

- Virtual Reality Days – visionary and practical workshops with VR experts.

- Talents Sarajevo Pack & Pitch – pitches of new projects by participants in Talents Sarajevo.

All seminars are open for accredited guests, and take place at the Hotel Europa and Networks.

The complete programme can be downloaded here, and the daily programmes are available through the links in the menu to the right.

CineLinks Talks are arranged with support from Eurocomm PR.