News
Talents Sarajevo Call for Entries 2016
New call for entries for aspiring film professionals from Southeast Europe and Southern Caucasus to participate in Talents Sarajevo, held within the framework of the 22nd Sarajevo Film Festival is open.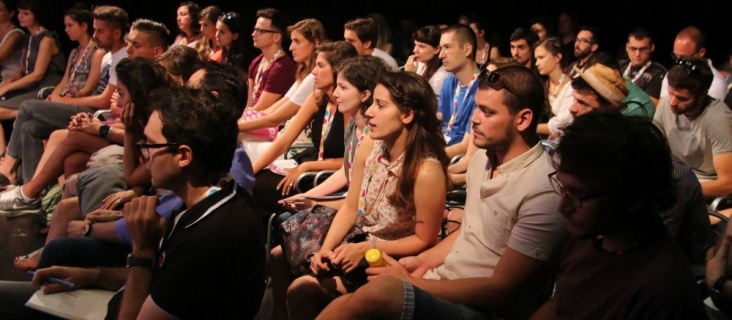 The application deadline is the 10th of May 2016.
Talents Sarajevo 2016, taking place from the 14th to the 20th of August, welcomes up-and-coming actors, directors, scriptwriters, producers, film critics and cinematographers from Southeast Europe (Albania, Bosnia and Herzegovina, Bulgaria, Croatia, Cyprus, Greece, Hungary, Kosovo, Macedonia, Malta, Moldavia, Montenegro, Romania, Serbia, Slovenia and Turkey) and Southern Caucasus (Armenia, Azerbaijan and Georgia). Aspiring film professionals from Cyprus and Malta are encouraged to apply for the first time.
Founded in collaboration with Berlin International Film Festival and Berlinale Talents, over the past nine years, Talents Sarajevo has become the regional hub for meeting and training of aspiring film professionals. The 10th jubilee edition offers a rich summit programme of master classes, moderated talks and interactive panel discussions, complemented by project labs PACK&PITCH, SCRIPT STATION, in which one can further develop a project, and studio programmes and workshops for specific professions, e.g. ACTING STUDIO, CAMERA STUDIO, FILM STAGE STUDIO and TALENT PRESS.
In and Out of Light will be the underlying thematic focus for 2016. The 10th edition of Talents Sarajevo will shed a light on the interplay between the seen and the unseen in cinema. The tension between the visible and the invisible, between the embodied and the pure potential will be in the focus of attention of emerging film professionals from Southeast Europe and Southern Caucasus gathered at Talents Sarajevo.
Please find more info here.