News
Cinelink 2016 First Call for Entries is Now Open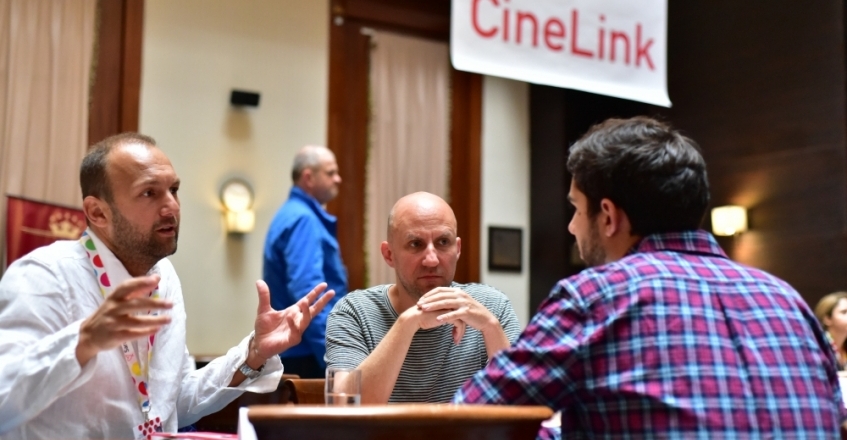 First call for CineLink Project Development Workshops announced.
We have always aimed to make the CineLink co-production market and its preparatory workshops tailor-made to the state and the needs of the film industry in the region in order to serve as a true catalyst for development and financing of internationally competitive projects from Southeast Europe.
To this end, we have reshaped our workshops several times among other things. However, the current moment in the industry as we see it, led us to embrace an even more ambitious approach to the preparation of projects for the market and especially so for projects from first and second-time filmmakers. One thing was particularly important for us when doing this, and this is that over the past decade or so, and in much synergy with CineLink, a whole generation of authors and producers from the region established themselves on the international scene. Their experience and knowledge is tremendously important for the up and coming filmmaking talent and we see it as a real foundation for a dynamic film industry in the region - one featuring different, multi generational creative voices and various production approaches. This is why, in addition to our regular collaborators, we invited some of the leading directing and producing talent in the region to take part in the CineLink workshops and give master classes, discuss the selected projects and share their visions of cinema.
Like last year CineLink will be operating two separate Calls for entries. The first Call, open from today until the January 18th deadline, is intended chiefly, but not exclusively, for projects from first and second time filmmakers interested in participation in the preparatory workshop scheduled for the late March slot. Not more than 8 projects will be selected for this phase and they will all be presented at the CineLink coproduction market during the Sarajevo Film Festival in August 2016.
Second Call for entries will be announced in April and it will target projects from established authors, in advanced stage of development and financing, looking for a good market access point in CineLink to further their conversion and placement effort.
For application form please see our page