News
VIRGIN MOUNTAIN closed the 21st Sarajevo Film Festival
Screening of the film VIRGIN MOUNTAIN, by Dagur Kári, closed the 21st Sarajevo Film Festival.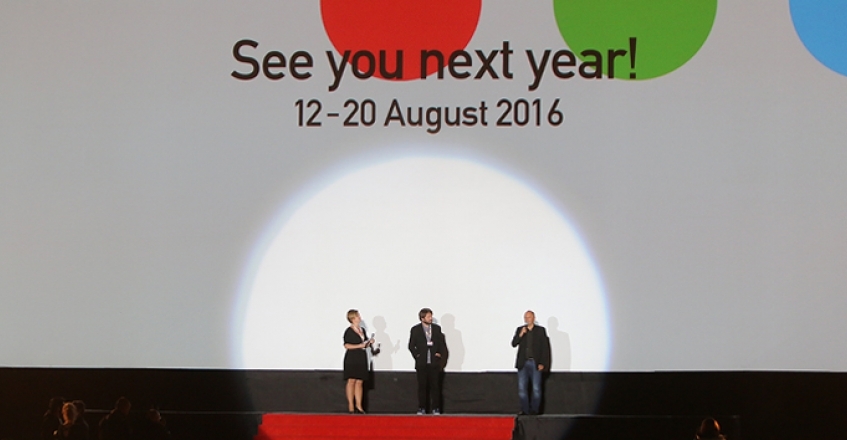 43-year-old Fúsi is sleepwalking through life. His work as an airport baggage handler does not exactly stretch him and he has never had a girlfriend. The only thing that really interests him are World War II battles, which he painstakingly reconstructs using small model tanks and soldiers at home, in his mother's flat which is both his refuge and his prison. When Fúsi receives a coupon for a dance school, he meets Sjöfn, a similarly lonely soul with deep psychological wounds. Unused to interacting with other people, Fúsi instinctively decides to take both their lives in hand. At least just a little bit. But that is quite something for this giant with a seemingly small horizon but a big heart. Dagur Kári quietly and tenderly gets close to his protagonist, revealing the beauty of his character and describing his emancipation from internal stagnation and external constraints. In spite of its sadder moments, the film celebrates the unimagined surprises in every single life.
Dagur Kári was born in France in 1973 to Icelandic parents. He graduated from the National Film School of Denmark in 1999, with art house short movie LOST WEEKEND. He made his directing debut in 2003 with the successful NOI THE ALBINO, which was followed by VOKSNE MENNESKER/ DARK HORSE, which was screened in the Un Certain Regard section at the 2005 Cannes Film Festival. Since 2013 he has led the directing programme at the National Film School of Denmark.
Screening of VIRGIN MOUNTAIN will be shown at 21:00