News
PANAMA before the Sarajevo Audience
Film PANAMA, by Pavle Vučković, will be shown tonight at the National Theatre Sarajevo.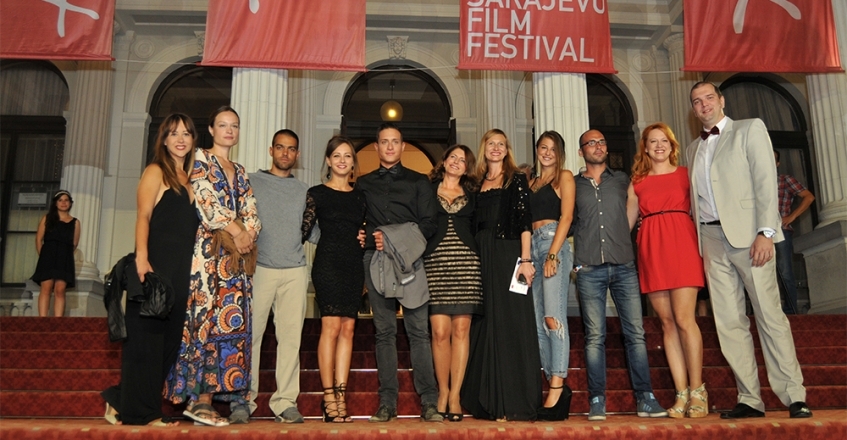 After two years of going out and flirting around, Jovan decides to go back to College. Among others girls, Jovan is seeing Maja, seemingly ordinary, modest girl. He treats her casually, no strings attached, like other girls he is dating. But his first impression of Maja shifts when he starts to discover home video clips posted on her Facebook page. At first glance, the clips are just ordinary recordings from Maja's everyday life. However, when Jovan looks closer, he finds hidden clues of Maja's deception and infidelity. While confused about why he feels bothered by it, Jovan becomes unsecure about Maja's feelings, hurting her in order to provoke her true emotions. The passion between them grows stronger. His jealousy and possessive impulses disappear only when they are one, joined through passionate sex. But as the video clips gradually merge with reality, Jovan loses himself, desperately trying to understand who Maja really is.
Pavle Vučković was born in 1982, in Serbia. He started by directing short films while studying Film and TV at the Faculty of Dramatic Arts in Belgrade. After graduating, he went on to direct music videos, commercials and TV shows. Winner of the 1st Prize Cinefondation award at the Cannes film festival 2003 for the short film RUN RABBIT RUN. In 2007 his short film MINUS won the 3rd Prize in the same category. PANAMA is his first feature film.
Film PANAMA was shown tonight at the National Theatre Sarajevo at 22:30