News
World Premiere of OUR EVERYDAY LIFE
World premiere of OUR EVERYDAY LIFE, by Ines Tanović, will be shown tonight at the National Theatre, as part of Competition Programme - Feature Film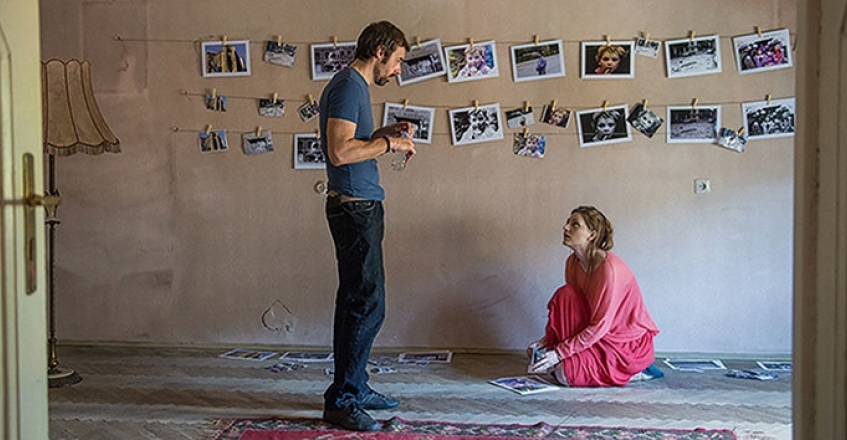 Sušić family lives the contemporary Bosnian story. The father Muhamed is employed in a respected company, while the mother Marija is a retired teacher. Their son Saša is a young war veteran. Senada, his sister, left Sarajevo with a convoy, as a young girl. During the war Saša married journalist Nina. Years after, she left him and he came back to live with his parents. Muhamed feels better communicating with his friends than with his family. It is Marija who keeps the family together. She comes across her former pupil Lejla and invites her to their home for a meal. Lejla's creativity and spontaneity attract Saša. The two of them give in to love, seeking comfort in each other. At the same time, Marija learns that she has breast cancer. Unexpectedly, pregnant Senada returns to Sarajevo becuase of her mother's illness. As problems start mounting, Muhamed and Saša start bonding for the first time, realizing that it is the family that only matters; the last oasis of a man.
Ines Tanović was born in Sarajevo, BiH, where she graduated from the Academy of Performing Arts in Sarajevo. She participated at Berlinale Talent Campus 2006. and her project DECISION was selected in Berlin Today Award 2011. She directed the Bosnian part of the long feature omnibus SOME OTHER STORIES (coproduction between production companies from B&H, Serbia, Macedonia, Slovenia, Croatia and Ireland). Author of documentaries LIVING MONUMENT (2012), COAL MINE, (2012), GETO 59 (2013) and A DAY ON THE DRINA (2011) which received the Big Stamp for Best Film in Regional Competition Program at ZagrebDox International Documentary Film Festival 2012. In 2014 she won the award for postproduction in Work in progress program on SFF- CineLink 2014 for her first feature film OUR EVERYDAY LIFE.
Screening will be shown at 22:30.