News
RICKI AND THE FLASH at HT Eronet Open Air Cinema
A three-time Academy Award winner Meryl Streep this year takes on a whole new role - a hard-rocking singer and guitarist in the latest film by director Jonathan Demme – RICKI AND THE FLASH. Film was shown tonight, as part of the Open Air Programme.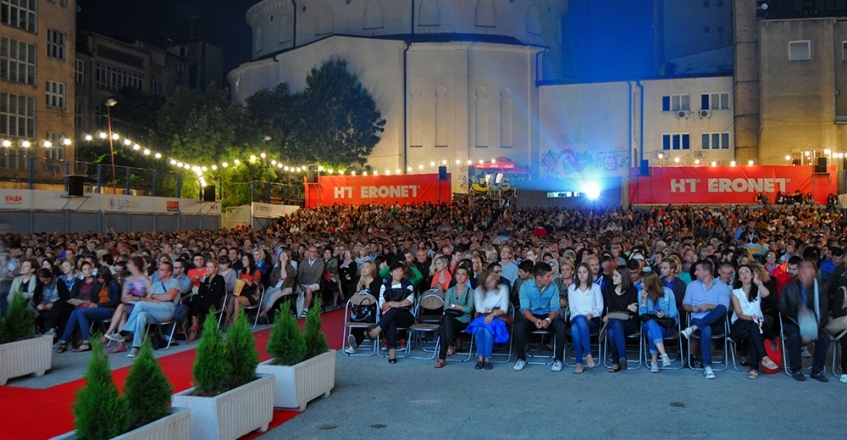 In a film loaded with music and live performance, Streep stars as Ricki, a rock guitar heroine who gave up everything for her dream of rock-and-roll stardom, but is now returning home to make things right with her family. In this movie Streep stars opposite Rick Springfield and Kevin Kline.
Jonathan Demme was born in 1944 in New York. After finishing college, Demme continued as a film critic for a small paper in Coral Gables, until he met the producer Joseph E. Levine, who gave him a job as a publicist in his organisation. While in London in 1970, he was recommended to Roger Corman, the independent producer/director, who soon gave Demme the opportunity to write a motorcycle project for him. He turned the premise of Rashomon into a biker film, ANGELS HARD AS THEY COME. After several more films for Corman, Demme directed MELVIN AND HOWARD in 1980. While the film was only a modest commercial success, the New York Film Critics Circle named it the Best Film of 1980. It was 1991's THE SILENCE OF THE LAMBS that propelled Demme into the first rank of American filmmakers, earning him an Oscar for Best Director. He hit it big once more with THE MANCHURIAN CANDIDATE in 2004. The movie starring Denzel Washington, Meryl Streep, Liev Schreiber and Jon Voight received largely positive reviews. He is also a political activist and a collector of Haitian art.
The screening of RICKI AND THE FLASH was shown at the Open Air Cinema at 20:30.