News
THE TREASURE before the Sarajevo Audience
On the fourth day of the 21st Sarajevo Film Festival, the Romanian film TREASURE, directed by Corneliu Porumboiu, was screened in the National Theatre.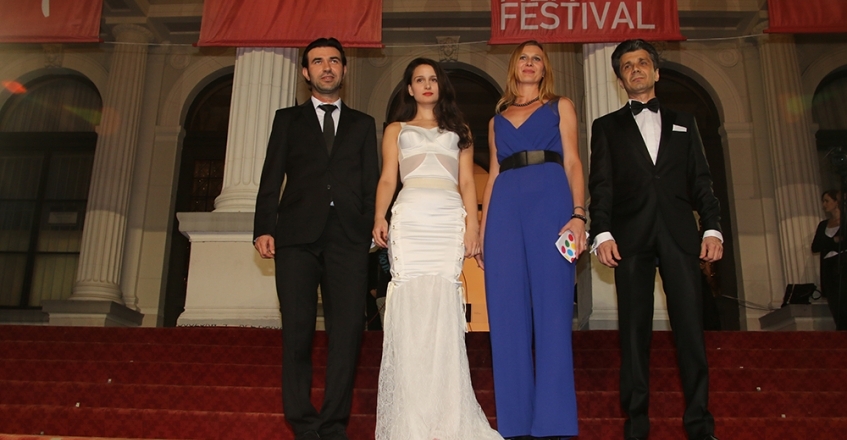 Costi leads a peaceful life. At night he likes to read his 6-year-old son stories, to help him sleep. Their favourite is Robin Hood. Costi sees himself as the hero - righter of wrongs and defender of the oppressed. One evening, his neighbour pays him an unexpected visit and shares a secret: there's treasure buried in his grandparents' garden, he's sure of it. If Costi hires a metal detector to help locate it, he'll give him half of whatever they get. Sceptical at first, Costi can't resist and eventually agrees. The two accomplices have one weekend to locate the loot. Despite the obstacles, Costi refuses to be discouraged. For his wife and son, he's a real hero - nothing and no one are going to stop him.
Corneliu Porumboiu, born in 1975, became known in 2006 for his first feature, 12:08 EAST OF BUCHAREST, which won the Caméra d'Or award at the Cannes Film Festival where it was shown in Directors' Fortnight. His next film confirmed his talent as a storyteller and director. He is noted for his focus on precise framing and humoristic, intelligent dialogue, as in POLICE, ADJECTIVE (2009) - Un Certain Regard, Cannes FF 2009 and WHEN EVENING FALLS ON BUCHAREST OR METABOLISM (2013). He has also invented some cinematographic devices, as seen in his recent THE SECOND GAME, which garnered attention at the 2014 Berlin International Film Festival.
THE TREASURE was shown at the National Theatre at 20:00.