News
Competition Programme Jury – Documentary Film
21st Sarajevo Film Festival Competition Programme - Documentary Film Jury members are:
BORO KONTIĆ
Director of the Media Center in Sarajevo (Bosnia-Herzegovina)
Boro Kontić is a veteran journalist who began his career in radio in the late 1970s working as a reporter and live programme host at Radio Sarajevo and ended it as chief editor of Radio Sarajevo's Second Program. He authored several radio documentaries that were awarded in numerous international festivals, including with Prix Futura - Berlin and Prix Italia awards.
Since 1995, Kontić has been managing the Media Center in Sarajevo that provides education to journalists, conducts media studies, digitizes print media and runs the www.media.ba website.
Kontić produced numerous TV documentaries (Carnival, Esma, Faithfull etc.) that were screened in some of the leading film festivals including festivals in Sarajevo, Goteborg, New York, Prague, Trieste, Zagreb as well as at the IDFA in Amsterdam. He is the author of several documentaries dealing with war reporting and propaganda (YEARS EATEN BY LIONS), controversies surrounding the winner of the Nobel Prize for Literature Ivo Andric (UNTITLED) and post-war Sarajevo (EXHIBITION) that were screened in numerous regional festivals. He is a winner of the prestigious regional Jug Grizelj Award for investigative journalism.
---
JULIANO RIBEIRO SALGADO
Director/writer (France, Brasil)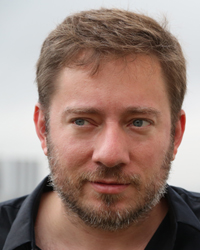 Juliano Ribeiro Salgado was born in 1974 in Paris. He grew up in France in a Brazilian household. In 1996 he directed his first documentary for the French German TV channel Arte: SUZANA, about the use of landmines in Angola. New documentaries and short films followed in Ethiopia, Afghanistan and Brazil for French TV networks. His first feature length documentary, NAURU, was produced in 2009 for Arte, and selected for several international festivals including Hotdocs in Toronto. His latest feature documentary, THE SALT OF THE EARTH, directed in collaboration with Wim Wenders,is being released worldwide and has won the Special Prize of the Jury Un Certain Regard at the Cannes Film Festival, the Audience Award at the San Sebastian Film Festival, among others. The film has also been awarded a César for best documentary and has been nominated for an Oscar in 2015 for Best documentary.
---
ANKA SCHMID
Filmmaker, videoartist (Switzerland)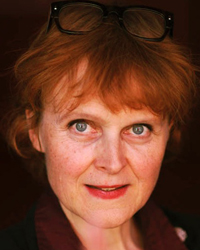 Anka Schmid was born in Zurich in 1961. She studied at the German Film And TV Academy (DFFB) from 1984 – 1990. She sees herself as a border crosser between film and art and, in addition to narrative cinema and TV films, she also makes experimental films and video installations. Schmid has won various awards and has made numerous exhibitions. Her films have been shown at international festivals such as Locarno, Nyon, San Francisco, Sundance. Among others she directed documentaries: WILD WOMEN–GENTELBEASTS, AGAINST ALL ODDS, MAGIC MATTERHORN, TECHQUA IKACHI, LAND – MEINLEBEN, fiction films BLIND DATE and HINTERVERS CHLOSS ENENTÜREN and short film HABIBI – EIN LIEBE SBRIEF.
---