News
Docu Rough Cut Boutique Selection 2015
We were so happy to receive the most amazing present for our fifth anniversary – a large number of submitted projects from many countries, which demonstrated high visual qualities and meticulous art of editing!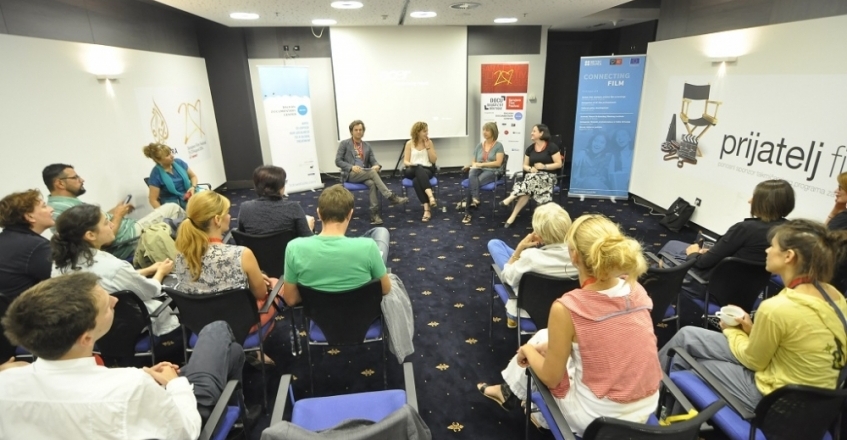 After long hours of previewing and great effort to narrow down the shortlisted films to the final selection of five projects, the team of Docu Rough Cut Boutique is very pleased to announce the participants of this year's anniversary edition.

With the greatest pleasure we present Docu RCB 2015 finalists:


BROTHERS OF SILENCE
Director: Taylan Mintaş
Producer: Erol Mintaş
Production company: Mintaş Film
Turkey


CINEMA MON AMOUR
Director: Alexandru Belc
Producer: Tudor Giurgiu
Production company: Libra Film Productions
Co-producer: PINK Productions, HBO Europe
Romania, Czech Republic


DIONI'S MUSEUM
Director: Atanas Georgiev, Ilija Cvetkovski
Producer: Atanas Georgiev
Production company: Trice Films
Macedonia


KORIDA
Director: Sinisa Vidovic
Producer: Arash T. Riahi, Karin C. Berger
Production company: Golden Girls Filmproduktion & Filmservices GmbH
Austria


LITTLE BERLIN WALL
Director: Toma Chagelishvili
Producer: Toma Chagelishvili, Carsten Böhnke
Production company: T-Studia
Co-producer: Kloos & Co. Medien GmbH
Georgia, Germany


Congratulations!

We are looking forward to an exciting and productive Docu Rough Cut Boutique 2015!