News
Talents Sarajevo Call for Entries 2015
Call for application deadline is extended until May 11.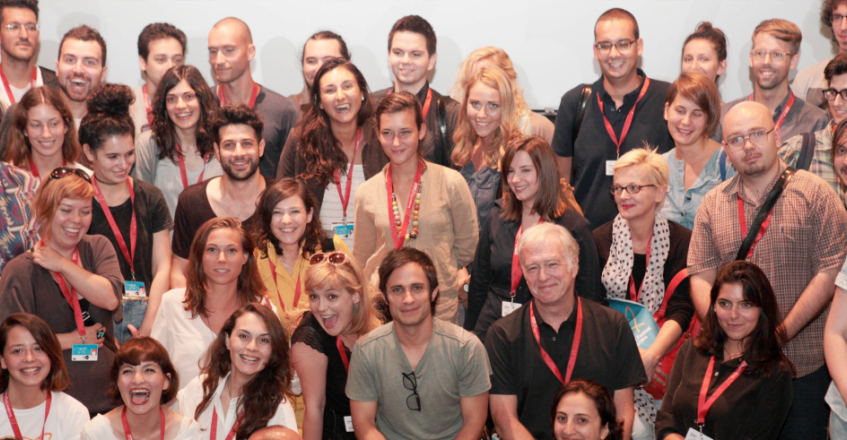 New call for entries for emerging film professionals from Southeast Europe and Southern Caucasus to participate in Talents Sarajevo, held within the framework of the 21st Sarajevo Film Festival is now open.
Call for application deadline is extended until May 11.
Talents Sarajevo 2015, taking place from the 15th to the 20th of August, welcomes emerging actors, directors, scriptwriters, producers, film critics and cinematographers from Southeast Europe (Albania, Bosnia and Herzegovina, Bulgaria, Croatia, Greece, Hungary, Kosovo, Macedonia, Moldavia, Montenegro, Romania, Serbia, Slovenia and Turkey) and Southern Caucasus (Armenia, Azerbaijan and Georgia).
Founded in 2007 in collaboration with Berlin International Film Festival and Berlinale Talents, over the past eight years, Talents Sarajevo has become the regional hub for meeting and training of aspiring film professionals. The programme offers a series of inspiring master classes, interactive panel discussions, active critical debates, complemented by networking and hands-on-training opportunities, screenings and inter-festival excursions.
Wonder Matters will be the underlying thematic focus for TS 2015. The 9th edition of Talents Sarajevo will help filmmakers recall the origin of their cinematic curiosity and engagement, but will also tackle their curiosity in current undertakings. Encouragement in furthering a plot, finding a perfect angle and a missing frame, choosing an accurate line, making acting genuine and wondrous, being innovative in production endeavors is on our agenda for 2015.